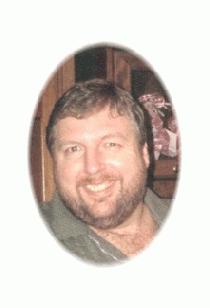 RANDY RAY McDANIEL
Randy Ray McDaniel, age 43, of Kahoka, MO, died Wednesday, January 28, 2004 at his home with his family by his side.
He was born April 26, 1960 at Keokuk, IA, a son of John W. and Mary Hayden McDaniel.
He was married to Tammy LeMaster on May 23, 1980 at Kahoka.
Survivors include his wife, Tammy, of Kahoka, MO; three sons, Matthew J. McDaniel of Kahoka, MO, stationed at Fort Lewis, WA, Shane C. McDaniel of Wayland, MO, and Marcus A. McDaniel of Kahoka, MO; one daughter, Mandy Rae McDaniel of Kahoka, MO; his parents, John W. and Mary McDaniel of Kahoka, MO; grandmother, Madonna Perry of Kahoka, MO; father-in-law, Tom LeMaster and his wife, Kathy, of Revere, MO; mother-in-law, Virginia Price and her husband, Charles, of Kahoka, MO; two brothers, John McDaniel and his wife, Kim, and Tim McDaniel and his wife, Mary, all of Kahoka, MO; a sister, Debbie Conger and her husband, Bill, of Kahoka, MO; brother-in-law, Dwayne Price of Hamilton, IL; sister-in-law, Terry Howell and her husband, Dave, of Canton, MO; nieces and nephews, Michelle, Jason and Ryan McDaniel and Holly Conger, all of Kahoka, MO; as well as several aunts and uncles and many cousins.
He was preceded in death by his grandparents, James and Opal McDaniel, and Wesley Hayden; and, step grandfather, Lee Perry.
Randy was a 1978 graduate of Clark County R-1 High School. He had been a member of the Kahoka Christian Church since December 23, 1981. He had been a semi driver most of his adult life and the past 10 ½ years had drove for Carry Transit of Keokuk.
Randy enjoyed cooking, eating, mushroom hunting and four-wheeling. He had a wonderful personality, thoroughly enjoyed life and always wanted to make people laugh. He was devoted to his family and his children are his legacy. More than anything, he loved spending quality time with them.
Funeral services will be Saturday, January 31, 2004 at 1 p.m. at Wilson Funeral Home in Kahoka with
Pastors Shawn McAfee and Don Waterman officiating. Burial will be in Kahoka Cemetery.
Friends can call after noon on Friday at Wilson Funeral Home with family receiving friends
6-8 p.m. Friday.
Memorials are suggested to his children's education fund.