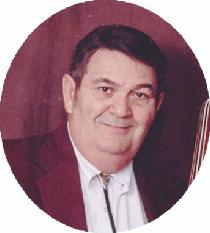 Rev. Russell Lee Meadows, 62, of Rush went to be with the Lord Friday in the VA Medical Center in Huntington WV. He was born December 1, 1942 in Cannonsburg, a son of the late Chester Thorton and Elizabeth Morrison Meadows. He was an evangelist and worked for Kings Daughters Medical Center as a security officer for 14 years. He was a member of the Coalton First Baptist Church. He was preceded in death by one sister: Fredricka Smith. He is survived by his wife of seven years Nannie Marie Coffee. His other survivors include:
Three daughters:
Lisa Ann Jordan Leewood KN
Dawn Mollett Waverly OH
Ester Ruth Meadows Ft. Pierce FL
One Stepdaughter:
Linda Horn AK
Six Stepsons:
David Salyers
Darrell Salyers
Curtis Salyers
Michael Salyers all of TN
Donald Salyers Wurtland
Dennis Salyers Chesapeake OH
3 Brothers:
Bill O'Neal Westwood KY
Elwood O'Neal Cannonsburg KY
William Estill Dowdy Detroit MI
3 Grandchildren:
Kyle, Andrea, and Elsie Jordan
Funeral services will be conducted Tuesday 1:00 p.m. at the Coalton First Baptist Church by Bill Gullett and Mickey King. Burial will be in the Ashland Cemetery. Friends may call Monday from 6-9 at the Malone Funeral Home and after 11:00 a.m. Tuesday at the church. Condolences may be sent to the family at www.timeformemory.com/malone.