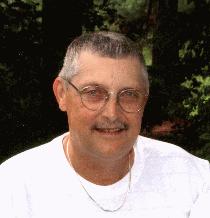 BILL IVEY
Well known Bowdon resident, William H. "Bill" Ivey, Jr., 57 of 589 Sandy Flat Road, Bowdon, passed away Thursday, August 4, at his home after an extended illness. He was born in Carrollton, Georgia, on July 29, 1948, the son of the late William Hershell Ivey, Sr. and Avis Scott Ivey. Bill was a resident of Carroll County for all of his life and was retired from State University of West Georgia. He previously worked for the Carroll County School System and was earlier associated with Barnes Freight Lines and the Red Devil Grocery in Bowdon. He was a poll clerk for the Bowdon voter precinct.
Besides his parents, he was preceded in death by one sister, Judy Carol Ivey, who died in infancy, and a grandaughter, Anna Davis.
Bill was a graduate of Carrollton High School, class of 1966, where he was a member of the Trojan basketball and baseball teams. This earned him a spot with the "OYC" boys with whom he shared many good times and who have been a constant source of strength and help during his illness.
He was a veteran of the U.S. Air Force, serving in Viet Nam. While in the Air Force, he was awarded the Airman's Medal for his part in saving the lives two U.S. Army aircrew members along with other medals and recognition. .
Survivors include his wife, Deborah Dobson Ivey, of Bowdon; one daughter, Amy (Byron) Davis of Knoxville, Tn.; one son, Dan (Ingrid) Ivey , USAF Witchita Falls, Tx.; two grandsons, Ethan Ivey and Jackson Davis; mother-in-law, Mary Jo Arrington Dobson; sisters and brother-in-law Jackie and Michael Chambers and Liz Dobson, all of Bowdon: two nephews Ben(Alison) Chambers of Bowdon and Joe Chambers, of Nashville, Tn.; aunts Glenda Scott Howard and Betty Scott Mapp; and uncle, James Scott .
Bill was an avid sportsman, enjoying hunting and fishing even after he became wheelchair bound. He was a member of the Cedar Creek Hunting Club and was one of the founding members of the Little Tallapoosa Archery Club.
He was a member of the Bowdon High School Band Boosters from 1985-1999 and was Band Booster Volunteer of the Year in 1987. He coached recreation league softball and football during the 1980's and worked as a part of the BHS sideline statistics crew for a number of years.
According to his wishes, the body will be cremated. A memorial service will be held at 3:00 PM on Monday, August 8, at Bowdon Baptist Church with Rev. Howard Cobble officiating assisted by Jim Collins, Buddy Grimes, Jim Rowell and Jack Whitman. Music will be by Ben Chambers, Vera Thurman, Hal Lovvorn and Mary Frances Wilson . Honorary pallbearers will be Kerry Lovvorn, Sloan Barrow, Mickey Foster, Jamie Shirey, Eddie Rowell, Richard Dixon, Mack Grizzard, and Jerry Williamson. An honorary escort will be provided by the Carrollton High School Class of 1966.
Visitation with the family will be at Rainwater Funeral Home on Sunday from 5 until 8 PM and on Monday immediately following the service in the fellowship hall of Bowdon Baptist Church. .
The Carrollton High School Class of 1966 Scholarship F
"Fund has been set up at Bill's request. In lieu of flowers, contributions may be made to the Carrollton Education Foundation in memory of Bill Ivey at 106 Trojan Drive, Carrollton, Ga. 30117.
Rainwater Funeral Home of Bowdon, GA. is in charge of arrangements.