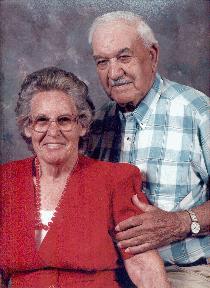 Ruth Gussler Carter 83 of Adams, Kentucky passed away Wednesday February 25, 2009 along with her husband Cliston Carter as a result of a automobile accident.
Ruth was born September 19, 1925 at Adams, Kentucky, the daughter of the late Freelin and Ugie Wellman Gussler.
Survivors include one sister Mary R. Salyer, three brothers Richard Gussler, Willie Ray Gussler, and Donald Gussler, several nieces and nephews.
Rev. Roger Jordan will conduct joint funeral services for Mr. and Mrs. Carter on Sunday March 1st at 11:00 am at the Wilson Funeral Home. Burial will follow in Yatesville Memorial Gardens.