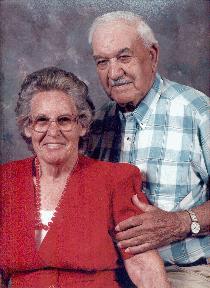 Cliston Carter 87 of Adams, Kentucky passed away Wednesday February 25, 2009 along with his wife Ruth Gussler Carter as a result of a automobile accident.
Cliston was born August 5, 1921 in Lawrence County Kentucky, the son of the late William and Belva Payne Carter. He was a farmer and served in the United States Army during World War II.
Survivors include several nieces and nephews and a host of friends.
Rev. Roger Jordan will conduct joint funeral services for Mr. and Mrs. Carter on Sunday March 1st at 11:00 am at the Wilson Funeral Home. Burial will follow in the Yatesville Memorial Gardens.