1926 - 2009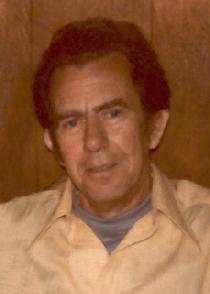 Ezra "Big Bub" Goodman, 83, of Beech Fork went home to be with the Lord on September 16, 2009. Funeral services will be conducted at 1:00 pm Saturday, September 19, 2009 at the Wallace Funeral Home & Chapel, Barboursville, by Rev. Ray Adkins and Rev. Larry Perry. Burial will be in Mays-Ramsey Cemetery. He was born March 1, 1926, in Logan, WV, a son of the late Tom and Ida Adkins Goodman. He was preceded in death by his sister, Martha Napier; two brothers, Hoover Goodman and Gallie Goodman. He was retired from the Ford Motor Company. He is the husband of Alice Brunty Goodman, four children, Dorothy and husband Tom Mathews, Ray and Andy Goodman and Martha Jean and husband Kevin Drumm; brothers, Fredlene Goodman and Tommy Goodman; sisters, Julietta Lafferty and Norma Farris; grandchildren, Vickie Green and husband, Bob, Gloria Goodman and Thomas Mathews Jr, Rachel McAbee, Anthony, Adam, Jessica, Megan and Amanda Drumm; great-grandchildren, Christina, Steven, Bobby, Ezra, Timothy, Cody, Tiffany, Scott Jr, Devin and Shawn, Cecil, Thomas III and Evelyn. Visitation will be Friday from 6-9 pm at the Wallace Funeral Home, Barboursville. A gathering of family and friends will be held at the Goodman Farm Pavillion Saturday at 5:30 pm. Online condolences may be expressed to the family at www.timeformemory.com/wallace. Ezra was a man of great patience, kindness love and affection. He was truly a fighter to the end.
---
There are currently 6 condolences.
diana lafferty and family
Monday October 5, 2009 at 12:21 AM

Aunt Alice and cousins: I am sorry sorry for your loss, we all loved uncle Ez and we will miss him soooo much.....please take care and let us know if you need anything. love deedee lafferty
don kelley
kelleydon48@yahoo.com
Saturday September 19, 2009 at 3:13 PM

ezra you will be missed by all you are great person very loving person and will be missed on the farm by all may you rest in peace with your brothers and sister.
Sally
emmahrrcn@aol.com
Friday September 18, 2009 at 10:09 AM

Alice & Family, I am so sorry to hear about Ez. I think about you often and will keep the family in our prayers.
linuel adkins
linuel9@aol.com
Friday September 18, 2009 at 8:24 AM

my condolance from the adkins familey
Roberta
Thursday September 17, 2009 at 5:07 PM

Alice and family,I am so sorry to hear about Ez. I cared so much for him,I will forever carry him in my heart.My thoughts go out to all of you. Love,Roberta
Ken and Dotty(Brunty) Whited
Wednesday September 16, 2009 at 10:42 PM

Alice we know you and your children are hurting be on measure.I just saw the obituary at 9pm. We will be there Friday evening. Call if you need me to come sooner,304-675-1235. We are so sorry. Our thoughts are with you and your family.
---