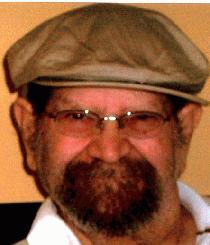 James Bradley Delaune was a much loved Father, Brother, Uncle, Grandfather, Great Grandfather and Friend. His greatest gift to us was his unconditional love.
Bradley was born on July 27th 1943; He was called home on September 22nd 2009. Those left to cherish his memories are his daughters, Regina Delaune, Tacy Denby, and Tara Smith (Jeffery), Grandchildren Mystina Denby (Nathaniel), Brandi Flores (Jose), and Brandon Smith, Great-Grandchildren Jose Flores III and Marcos Flores, Brother Arthur Delaune, Sister in law Francis Ashley, Brother in law Aubrey Ashley, many special nieces, nephews, and other family members and friends, he loved them all. He touched many with his kindness and generosity, and will be greatly missed.
Funeral services will be 3pm Sunday September 27, 2009 at Farmer Funeral Home in Silsbee with visitation to begin 5pm Saturday at the funeral home.