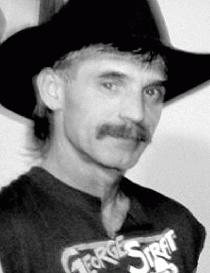 Danny Earl Nelson of Center Point, known to many as Danny Earl, passed on June 20, 2010, at his residence. Danny was born on Sept. 3, 1954, in Lubbock, Texas, to Harry Lee Nelson and Beverly Jane Nelson. He was the youngest to siblings Steven Lee Nelson and Terry Joe Nelson. He resided in Odessa, Texas, until 1994, when he moved to the Hill Country. His occupation involved machine work and entertainment. Danny's talented gift in music filled the hearts of many a singer/songwriter whose songs will be remembered. Danny Earl is remembered not only for his music but for his avid love of hunting arrowheads, playing golf, making people laugh and his love for others.
Those left to cherish his memory are his wife, Cathy; three step-children, Mary Johnston, Josh Kiker and Brandon Kiker; daughter, Ashley and husband, Austin Rust; two sons, Buddy and wife, Carmella Nelson and Danny Nelson; mother, Beverly Caughron; and stepfather, James Caughron; and seven beautiful grandchildren.
A celebration of Danny's life will be held at the River Bluff, 101 Skyline, Center Point, Texas, on Thursday, June 24, 2010, at 6:30 p.m.
The family invites you to send condolences to www.timeformemory.com/wrights. Arrangements are under the care of Wright's Funeral Parlor in Kerrville.