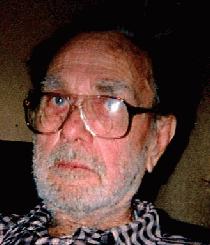 Graveside services for Charles Lewis Gray, 78, will be 10:00 am Thursday September 2, 2010 at Village Mills Cemetery. Visitation will begin at 5:00 pm Wednesday, September 1, 2010 at Farmer Funeral Home in Silsbee.
Mr. Gray died August 30, 2010 at his residence.
Survivors include daughter Elizabeth Gray of Village Mills; granddaughters, Jessica Gray, Alexandrea Powell and Kasey Powell; great granddaughter Kaydence Wise; several nieces and nephews; two stepdaughters Terena Starling of Jacksonville, Tx. and Readeana Todd of Elkhart, Tx.; two stepsons Donnie Ford of Rusk and Stacy Jenkins of Jacksonville; seven step grandchildren and four step great grandchildren.
Mr. Gray was preceded in death by his parents and wife Mildred Lorraine Gray.