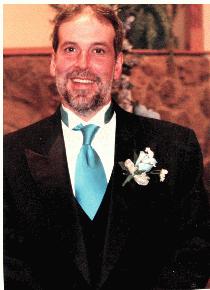 Timothy Harmon 45 of Louisa, KY passed away Wednesday July 13, 2011 at Three Rivers Medical Center following a brief illness.
Timothy was born April 23, 1966 at Cleveland, TN the son of William Harmon and the late Helen Blankenship Harmon. He was a coal miner employed by Rock Springs Development.
Survivors include his loving wife Marcella Evans Harmon; children Brittany Harmon and Mark Keller of Louisa, Michael and Lynette Pruitt also of Louisa, Tammy Fieldhouse of Morgantown, WV, John and Marsha Evans of Lexington, KY, Lisa and Dirk Neff of Columbus, OH, Beverly Pearson of Sidney, KY, and Michael Marcum of Inez, KY; his father and step-mother William and Claudette Harmon of TN, his mother-in-law Edna Nickels of Columbus, OH; a brother David Harmon of Lexington, N.C.; and serveral grandchildren.
Funeral services will be conducted on Saturday July 16th at 11:00 am at the Wilson Funeral Home by Rev. Willie Gene Hayes. Burial will follow in the Yatesville Memorial Gardens at Louisa.
Friends may call after 5:00 pm Friday at Wilson Funeral Home.