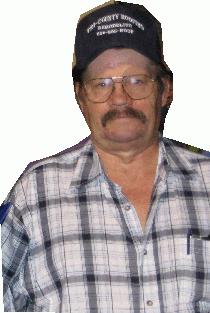 Gilbert Pete Gerstenberg III of Kerrville, Texas went to be with the Lord on September 2, 2011 at the age of 59. He fought cancer for a year and a half. Pete was born on April 11, 1952 in Kerrville, Texas to Gilbert and Tempie Gerstenberg. He was the oldest of three sons. Pete graduated from Center Point High School in 1970. In high school Pete enjoyed playing basketball, baseball and football. He owned and operated his own roofing companies for well over 35 years. Pete and his wife Sherry were married for 25 years. He loved to fish and play golf. Pete's favorite pastime was to cook for and with his family. He also loved following high school football, especially the Kerrville Tivy Antlers. He is preceded in death by his mother Tempie Gerstenberg, grandmother Ezell Lackey, cousin Larell Powell and niece Lauren Gerstenberg.
Pete is survived by his wife Sherry Gerstenberg of Kerrville, Texas: 4 children Kayla Gerstenberg of Corpus Christi, Texas, Stephanie Gerstenberg Powell and her husband Bill of Kerrville, Texas, Jana Nentwich and her husband Rob of San Antonio, Texas, and Aaron Pfeiffer and his wife Alex of Boerne, Texas; father Gilbert Gerstenberg Jr. of Center Point, Texas; 2 brothers Sam Gerstenberg of Camp Verde, Texas and Bill Gerstenberg and his wife Paula of Lemon Valley, Nevada; 7 grandchildren, Kenny Flores II, Brooke Blackburn, Patrick Blackburn, Orion Abernathy, Aslyn Pfeiffer, Lyra Pfeiffer, and Brittney Nentwich.
Memorial service will be held on Sunday September 11, 2011 at 2pm at Wright's Funeral Parlor. There will be a private family interment at the Camp Verde Cemetery. In lieu of flowers, donations can be made to the Stand Up to Cancer Foundation.