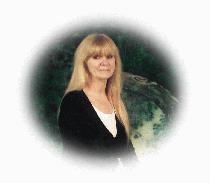 Carol Rose Gulliver 58 of Lawrence Square Apartments Louisa, passed away Monday September 19, 2011. Carol was born on September 25, 1952 in Louisa, KY the daughter of the late Charles and Marie Wellman. In addition to her parents she was preceded in death by a sister Mary Ann Hanson.
She was a member of the First Church of Big Hurricane. She loved reading books, but most of all loved visiting and spending time with her grandchildren.
Survivors include two sons John Gulliver and wife Tricia of Westford, MA and Paul Gulliver and wife Jenn of Salem, NH; five grandchildren Anthony, Alexandra, Kristiana, Angelie, and Justin; a sister Barbie Thompson and husband Arnold of Louisa; and a brother David Wellman and wife Martha of North Carolina. Carol is also survived by many Aunts, Uncle,s, Nieces Nephews and friends.
Funeral services will be conducted on Thursday evening September 22nd at 8:00 pm at the Wilson Funeral Home by Rev. Darrin Fetheroff. Friends may call after 4:00 pm Thursday at Wilson Funeral Home.