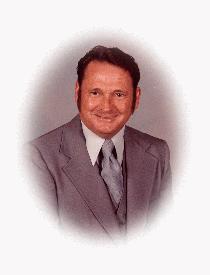 Lowell Creech 80 of Blaine, KY passed away Saturday November 19, 2011 at his home following a long illness.
Lowell was born Feb. 11, 1931 in Paintsville, KY, the son of the late Lonnie and Virgie Frazier Creech. He as a retired United States Mail Carrier serving 43 years.
Survivors include his loving wife Mary Grim Creech, a son and daughter-in-law Raymond and Kathy Creech of Staffordsville, KY; a granddaughter Amanda Creech of Louisville, KY; two brothers Sam Creech and Lonnie Paul Creech both of Blaine, KY.
Funeral services will be conducted by Rev. Lenny Wheeler on Tuesday November 22nd at 11:00 am at the Wilson Funeral Home. Burial will follow in the Creech Cemetery at Blaine, KY.
Friends may call after 5:00 pm Monday at the Wilson Funeral Home.