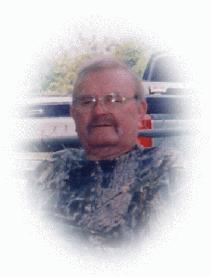 Mr. Robert McCroskey, age 71, of San Augustine County, passed from this life late evening on June 20, 2012, in San Augustine County.
Robert was born in the Rosevine Community in Sabine County, Texas, on May 16, 1941, to Hazel (Flowers) McCroskey and Frederick David McCroskey. He was a retired Construction worker and a Heavy Equipment Operator, and as a Law Enforcement Officer for County of San Augustine as a Deputy. He was a member of the Attoyac Missionary Baptist Church in San Augustine County.
Memorial Services are being planned at a later date. Cremation was chosen by the family.
Those who are left to cherish his memory include: Wife, Betty McCroskey of San Augustine County; Daughters: Shelly and husband Tom Jeanes of San Augustine and Vista McCroskey of Nacogdoches; Grandchild: Chad Jones of San Augustine; sister: Joy Merrite of Jasper, along with a Brother-in-law Larry and wife, Tammy Smith of Newton
He is preceded in death by his parents, a daughter, Renay McCroskey; brothers Jerry, Fred Jr. and Benny; and Sisters Ann, Alene and Janet.