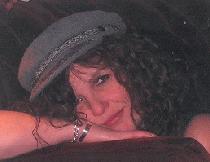 Funeral services for Deborah Ann Carnley, 53, of Silsbee are 2:00 pm Sunday, July 1, 2012 at Farmer Funeral Home with visitation beginning at 5:00 pm Saturday, also at the funeral home.
Mrs. Carnley died June 26, 2012 at her residence.
A native of West Brook, Maine, Deborah had lived in this area for several years. She was a registered nurse.
Mrs. Carnley is preceded in death by a daughter Melissa Vigeon.
Survivors include her husband Jerry L Carnley of Silsbee; parents Robert and Beverly St. Pierre of West Brook, Maine; daughter Brandy McQueen of Lumberton; son Justin Vigeon of Lumberton; stepchildren Jerry Carnley Jr of Beaumont, Melissa Bohler of Kirbyville and Tiffany Aardahl of Beaumont; brother David St. Pierre of West Brook, Maine; sisters Kathleen O'Gara and Pamela Bernardo, both of Portland, Maine; six grandchildren and one great grandchild.