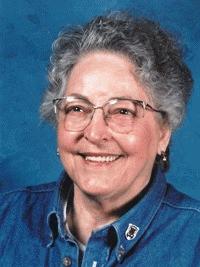 Bette Jo Lindeman Cheek, 80, of Evadale, Texas passed away at her home surrounded by family and friends on Friday, June 29th, 2012. She was born in Nacogdoches County, Texas on October 12, 1931 to Wallace E. Lindeman and Jenna Mae Stovall Lindeman. She grew up in Corpus Christi, Texas and graduated from Corpus Christi High School (now Roy Miller) in 1948. After high school she attended Del Mar Junior College and then married Robert R. Cheek in 1953. They were married for 54 years until his death on January 13, 2008.
She moved to Evadale, Texas in the summer of 1962 where she was a Cub Scout den mother and Bluebird and Campfire leader. She was hired as a teachers aide in 1969 for Evadale ISD while earning her Bachelor of Science degree in Art Education for all levels along with a certification in Language Arts and Reading from Lamar University-Beaumont. After receiving her Bachelors she taught art, language arts, and gifted and talented classes at Evadale Junior High. She went on to receive her Masters of Library Science degree from Sam Houston State University and became the Elementary Librarian and the High School Librarian. She retired from Evadale ISD in 2000 after 31 years of service in education.
She was an active member of St. Johns Episcopal Church in Silsbee, Texas where she served in many capacities including: Lay Eucharistic Minister, member of the Vestry, committee for music ministry, member of the Episcopal Church Women, officer for the Daughters of the King Philomena chapter, Community of Hope Visitor and a past Senior Warden. She also taught Sunday School for many years and was a long time member of the Altar Guild, Altar Guild Directress and flower arranger. She was the owner of Devotional Designs, specializing in Anglican Prayer beads and designer of religious jewelry. She was an officer for Mu Upsilon Chapter of Delta Kappa Gamma Society of Women Educators.
She was preceded in death by her father, Wallace Lindeman; mother, Jenna Mae Stovall Lindeman; her husband, Robert R. Cheek; her daughter, Jean Marie Cheek Sylvester; and her son Joe Mann Cheek.
She is survived by her sisters, Jeanne Rylatt and husband Darrell of Denver, Colorado and Louise DeMaet and husband Ken of New Braunfels, Texas; sons Robert P. Cheek and wife Tonya of Evadale, Texas and Charles Cheek of Houston, Texas; daughter-in-law, Pam Cheek of Orange, Texas, wife of the late Joe Mann Cheek; Grandchildren, Jason Sylvester and his wife Christie of Evadale; Jonathan Sylvester of Evadale; Jenna Martin and husband Stephen of Mauriceville; Lindsey Calhoun and husband Matt of Evadale; Blake Cheek and wife Chelsea of Orangefield; Leslie Wilkins and husband Jason of Evadale; Nicholas Cheek and wife Kayla of College Station; Christopher Cheek of Orange and Sean Cheek of Houston. Great Grandchildren include: Klay and Jaxson Sylvester, Khari and Halle Calhoun and Logan and Molly Cheek.
Visitation will be at Farmer Funeral Home in Silsbee Texas on Monday, July 2nd from 5:00 8:00 pm. The funeral will be held at St. Johns Episcopal Church in Silsbee, Texas on Tuesday, July 3rd at 2:00 pm. In lieu of flowers donations can be made to the Book Of Remembrance at St. Johns Episcopal Church.