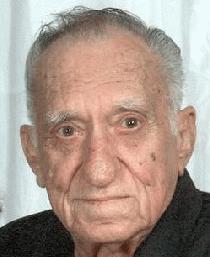 Charles Edward Kelley, loving husband, father, grandfather and friend passed from this world into the loving arms of his Lord and Savior on the morning of July 7, 2012. Charles is survived by his loving wife of 61 years, Willie Jane Kelley, his three children, Rocky (Jackie) Kelley of Sweet Lake, Louisiana, Bobby (Sonja) Kelley of Silsbee, and Jan Kelley (Freeman) King of Logan, Utah, seven grandchildren: Carl (Courtney) Kelley of Sulphur, Louisiana, Bo (Christian) Kelley of Baton Rouge, Louisiana, Lauren (Josh) Williams of Silsbee, Kyle Kelley of Silsbee, Kristine Kelley of Porter, Texas, Bethany and McCay King of Logan, Utah, and four great grandchildren.
Charles was born October 12, 1932 to J.D. and Sadie Kelley in the Plainview Community of Jasper, Texas. He married the love of his life on March 11, 1951 and they were blessed with three children. Charles retired from the United States Postal Service after 30 years of dedicated service. He delivered the very first letter in Silsbee and was the lone rural postal carrier for Silsbee and Lumberton for several years. He was a member of the National Association of Retired Federal Employees. In post retirement, Charles thoroughly enjoyed driving a school bus and retired from the Silsbee Independent School District after eight years. He also truck farmed for many years and countless customers enjoyed the fruits of his labor. Charles was a member of the Masonic Lodge 927, and recently received his 50-year pin.
He was a member of First Baptist Church of Silsbee. He loved fishing, farming, camping, and traveling and visiting with the many friends he met throughout his life. Charles was a friend to everyone and truly cared about people. He had a great sense of humor and was the life of the party at any gathering. Even in his suffering of the last years, he reached out to people and was more concerned about others than himself. Charles touched countless lives and all of us will miss him terribly. Jesus said Inasmuch as ye have done it unto the least of these my brethren, ye have done it unto me. That was Charles Kelleys life; giving and helping anyone he knew.
Funeral services are under the direction of Farmers Funeral Home of Silsbee. Visitation will be Tuesday, July 10, 2012 5:00-7:00 p.m. at Farmers Funeral Home; the funeral will be held on Wednesday, July 11, 2012 at 10:00 a.m. at Farmers Funeral Home in Silsbee. Burial will be at the Hancock Cemetery in Peachtree Community near Jasper, Texas.
In lieu of flowers, the family requests that donations be made to the First Baptist Church of Silsbee, 350 Hwy. 96 South, Silsbee, TX 77656.