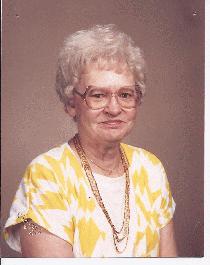 Arlene Helen Sack age 95 of Flint passed away Monday July 9, 2012. She was born in Big Rapids MI on August 12, 1916 the daughter of William F.C. and Anna Karzeski Sack. She was retired from the AC Division of General Motors with over 30 years of service. Arlene was a member of the St. Paul Lutheran Church for over 70 years, was a former member of the Flint Travel Club and a volunteer with the Genesee Memorial Hospital Auxiliary.
She was preceded in death by her brothers, Frank, William, Albert, Arthur, Ernest, H. Norman and Robert Sack, her sisters, Martha Kutchin, Marie Ellison, Frances Sack, Margaret Klausing, Anna Sack, Ruth Hurst and Alice Sack and was the youngest and longest lived Sack child of William and Anna of Big Rapids MI.
She is survived by her nieces and nephews and her special family, the children of Joyce Leep; Denice Miller, Bonnie Price, Scott Miller and Stewart Miller and their families.
Funeral and Committal services will be held on Friday July 13, 2012 at 11 AM from St. Paul Lutheran Church, Flint with Rev. Jeffrey Walsh officiating. Burial will be in Flint Memorial Park Cemetery. Memorial contributions may be given to St. Paul Lutheran Church, 402 S. Ballenger Hwy, Flint MI 48532.