1925 - 2012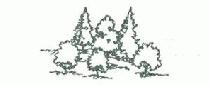 Mrs. Sheila Louise Block, age 86 of Greenville, passed away Sunday, July 15, 2012 at Spectrum Health United Memorial United Campus. She was born November 15, 1925 in Greenville, the daughter of Englehart and Marie Carrie (Jensen) Johnson. She married Leo Block on April 14, 1951 at her sister's home near Sheridan. Her husband preceded her in death in 2008. She was also preceded in death by an infant daughter, Diane; grandson, Mark Bard; sisters, Beatrice and Paul Worden and Evelyn and Lavern Christensen; and brother-in-law, Edward Junior Block. Sheila is survived by her daughters, Norma and Phil Bard of Fennville and Nancy and Dave Kluzak of Greenville; granddaughters, Karrie Walker of Otsego and Kristine Kluzak of Greenville; grandson, Jeff and Karrah Kluzak of Seattle; great-grandson, Trenton Kluzak of Seattle; and many nieces and nephews. For 83 years, Sheila was a member of St. Paul Lutheran Church in Greenville, and was also a member of the Danish Sisterhood. She was a wonderful homemaker who enjoyed spending time with her family, especially her grandchildren. She was a skilled baker whose specialty was cookies. She also liked to play cards, games, and to sing. Sheila and Leo would frequently go for drives and color tours together. She will be deeply missed. Visitation will be Wednesday, July 18, 2012 from 6:00 to 8:00 PM at Hurst Funeral Home. Funeral services will be held at 1:00 PM Thursday, July 19, 2012 at St. Paul Lutheran Church, Greenville. The Rev. Betsy Kamphuis will serve as officiant, and private interment will be in South Sidney Cemetery. In lieu of flowers, memorial contributions may be given to St. Paul Lutheran Church, the American Cancer Society, or a charity of one's choice.
---
There are currently 4 condolences.
Connie Howes
Tuesday July 17, 2012 at 8:18 PM

Dear Norma, Nancy and family, Sorry to hear about Aunt Sheila's death. I have a lot of memories of her when we were growing up. She help raised us in our early years and we always got to stay at her house while the Greenville Fair was going on when we were in 4-H. It was great that she and Ma was able to live at Fountain View together before Ma died. When I visited Ma, Sheila would come over to Ma's room and I would get them talking about the years when they were growing up. My thoughts and prayers are with you.
Deanna Kent Whitehead
Tuesday July 17, 2012 at 10:11 AM

My thoughts and prayers are with all of you.
Sherry and Scott Ross
Tuesday July 17, 2012 at 8:44 AM

Our prayers are with you - May God's peace surround you in this time of grief. May His love comfort you and His strength uphold you. In sympathy and friendship, Scott and Sherry
Debbie Green
Monday July 16, 2012 at 7:24 AM

I am so sorry to hear of your mom's passing. She is in the arms of the Great Lord Jesus. RIP Sheila.
---