1940 - 2012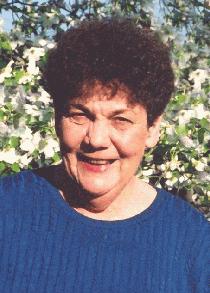 ELEANOR "Faye" PETTIT of Barboursville, W.Va., went home to be with the Lord July 18, 2012. Funeral services will be conducted at 11 a.m. Saturday, July 21, 2012, at Wallace Funeral Home & Chapel, Barboursville, by Rev. Todd Godby. Burial will be in White Chapel Memorial Gardens, Barboursville. She was born November 26, 1940, in Pike County, Kentucky, a daughter of the late Theodore and Bessie Gibson Norman. She is survived by her husband Nathan Pettit; one daughter, Brenda Nash-Mason of Huntington, W.Va.; one son, Bob Pettit of Barboursville, W.Va.; three sisters, Christine Meadows, Violet McNeely and Rose Johnson; three brothers, Arnold Norman, Roger Norman and Dewey Norman; three grandchildren, Brody and Donna Nash, Dr. Jordan and Dr. Amy Nash and Heath Pettit; and four great-grandchildren, Kameron, Ethan, Graham and Paisley Nash. Visitation will be from 10 to 11 a.m. Saturday at the Wallace Funeral Home, Barboursville. Online condolences may be expressed to the family at www.timeformemory.com/wallace.
---
There are currently 3 condolences.
Karen Wilmoth
Wednesday July 25, 2012 at 1:38 AM

Brenda, my condolences upon the loss of your mother. Praying for your family. Karen
Brenda Bates
Friday July 20, 2012 at 11:07 AM

Worked with Faye years ago aat Hills. She was always smiling .
Pastor Craig "Pinky" Pinkerton
Friday July 20, 2012 at 11:04 AM

Bob was my childhood best friend, and Faye was like a 2nd mom. I was always over playing pool, sharing a meal or just hanging out. The memories come flooding in. My deepest heartfelt sympathy to Nathan, Brenda and Bob and families. The sorrow can only be soothed by knowing the unspeakable joy that Faye is experiencing with our Lord right now.
---