1930 - 2012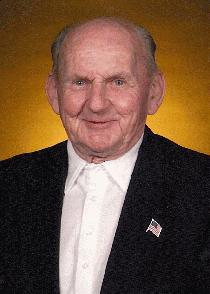 Bernard W. Adkins "Papaw" passed away July 16, 2012 at the Good Shephard House in Auburndale, Florida. He was born December 4, 1930. He was the son of the late loving Arthur and Sarah Ann Adkins of Ona. He was preceded in death by a son, David Brent Adkins; daughter, Amy Lynn Adkins of Huntington; brother, Chelsie Adkins of Ona; loving mother-in-law and father-in-law, Earl and Mary Nida of Salt Rock, WV; special brother-in-law, Lucian Nida; and special aunt, Nellie Gill and friends. He is survived by a loving, devoted wife, Ida Mae Nida Adkins of 59 years. He was truly her soul mate. He is survived by his beloved son, Kevin W. Adkins, two loving granddaughters, Amy Jeanann Adkins and Mary Victoria Adkins, and a devoted daughter-in-law Sue Buckner Adkins of Helotes, Texas; one brother, Leonard Adkins and his wife, Kathy of Ona; five sisters, Emogene and Ernie Waters of Scappose, Oregon, Garnet and Kenneth Scarberry of Milton, Gladys and Alfred Burns, Alliene and John Caldwell of Ona, and Mary Taylor of South Point, Ohio; and sister-in-law, Viola Adkins of Ona. Also surviving are several brothers-in-law, sisters-in-law, nieces, nephews, and a host of friends. He and Ida Mae had lived in Milton, WV, until 2006 when they moved to Decatur, Illinois. Their home was where the two of them were together. He served in the service with the Air Force and spent 13 months in Korea. He was discharged as a Staff Sgt. He was employed with Connors Steel and retired with Steel of West Virginia. He was a member of the American Legion in Milton and a Member of the Moose in Winter Haven, Florida. After God, and family and friends, his love was fishing and spending the winters in Florida since 1994, making a lot of friends during that time. He will be so very missed by all and the beautiful smile he had. Viewing will be a celebration of Bernard,s life at Wallace Funeral Home in Barboursville, WV. Viewing will be from 6 to 8 p.m. on Saturday, July 21, 2012. Funeral services will be conducted at 1 p.m. Sunday, July 22, 2012 at the Wallace Funeral Home & Chapel, Barboursville by Minister Willie Purdee and his resting place will be at the White Chapel Memorial Gardens. Military graveside rites will be conducted by American Legion Post 139, Milton. In lieu of flowers, memorial contributions may be made to Good Shephard Hospice House, 105 Arneson Avenue, Auburndale, Florida, 33823. Online condolences may be expressed to the family at www.timeformemory.com/wallace.
---
There are currently 9 condolences.
Carol Vasquez
Friday August 3, 2012 at 2:18 PM

IT is with deep sadness I heard this news. I had been praying for him for so long to get better. I guess the LORD needed him more than we did. My deepest sympathies to Kevin, Sue, mom, and the the family.
Chuck & Eve
cdunning2@tampabay.rr.com
Sunday July 22, 2012 at 6:50 PM

Ida Mae & Kevin, We sure will miss Bern but we know God has great plans for him.No more pain or suffering.
Alice Diamant
Sunday July 22, 2012 at 6:33 PM

Dear Kevin and Family, My thoughts and prayers are with you at this most difficult of times. Your Dad was obviously a wonderful person, I can tell mostly because I see you when I look at his picture. I know how proud he must have been of you and your beautiful family and how vey much you must miss him. My most sincere condolences for your loss.
LINDA M. CARTER
lmc_herdfan@msn.com
Sunday July 22, 2012 at 1:06 PM

MY LOVE AND PRAYERS ARE WITH ALL THE FAMILY IN YOUR LOSS---BERNARD WAS A WONDERFUL CLASSMATE TO OUR MHS CLASS OF 1950 AND WILL BE MISSED BY MANY.
Karen McDaniel Johnston
Saturday July 21, 2012 at 5:24 PM

Ida Mae, I am so sorry to read of the loss of Bernard. Although it has been years since I've seen you, I have thought of you often when I go up Rt. 60. My deepest regrets for your loss. Karen Johnston
Judy Sexton
jsjupiter@bellsouth.net
Saturday July 21, 2012 at 4:16 PM

Ida Mae, Kevin and family I am so sorry I couldn't be there for you, but know you are in my heart and prayers. Bernard was a very special person and I will miss that smile and twinkle in his eye especially when Ida Mae was around. God has taken home one of the best. Love to you all.
Ronald and Eleanor Perry
elron53@aol.com
Saturday July 21, 2012 at 3:15 PM

Ida Mae, We are so sorry to hear of Bernard's passing. You are in our thoughts and prayers.
The Kathryn Long family
Friday July 20, 2012 at 5:49 PM

Ida Mae & Kevin, We're so sorry for loss. We have many fond memories of great fishing trips at Lake Erie. Kathryn,Sam Lynette Harold,Chris,Nelson,Sue
Mary Flarnia Nida Carey
maryfcarey@yahoo.com
Friday July 20, 2012 at 11:28 AM

Ida Mae, I'm so sorry for your lose, a spouse who is also your best friend are precious. I have fond memories of Earl and "Maydie"
---