1941 - 2012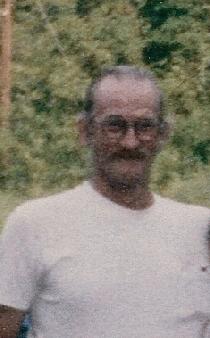 Doyle Wayne Lee 71 of Bronson, TX. died at his home on Saturday July 21, 2012. Funeral services will be held at 10:00 a.m. on Wednesday July 25, 2012 at Forest Oaks Funeral Home and Crematory in Jasper, TX. with interment to follow at the Brookeland Cemetery. Visitation will be Tuesday July 24, 2012 from 4:00 p.m. until 8:00 p.m. at the funeral home. A native of San Augustine, TX. he was born April 25, 1941 to parents Frances Miller and Melvin Lee. He enlisted in the U.S. Army at age 17 and during his 8 years in the service he did two tours in the Vietnam War. After the military he worked construction as a foreman in the Rebar/Concrete and Construction for Beacon and the Brown and Root companies. After retiring he enjoyed reading and was well known on the CB as "The East Texas Iron Man". He was preceded in death by his parents Frances and Melvin Lee, brothers Roy Lee, Nolan Lee, James Lee and Avery Lee. Survivors include his wife Barbara Lee of Bronson, TX. sons Doyle W and wife Amber Lee Jr. of Goodrich, TX., Ronald J. Korzec Jr. of ElCajon, CA., Paul D. Korzec of Toledo, OH. daughters Amanda and husband Robbie Beil of Pineland, TX., Regina and Cody McBride of Bronson, TX. and Sheila M. and Edward Latham of Bronson, TX. a sister Ava and husband Buford Blankenship of Brookeland, TX. Ten Grandchildren Shelby, Caleb, Frances, Jamie, Christopher, Zackery, Brandon, Hayden, Nicholas and Tracy. Two Great-Grandchildren Isabella and Zannyiah. Condolences can be posted at www.forestoaksofjasper.com
---
There are currently 3 condolences.
James Miller
Wednesday July 25, 2012 at 5:53 AM

Doyle was like another father to me, I could talk to him about anything, no matter what. He was one of my greatest mentors, he held much knowledge and did not mind sharing it I loved the man dearly. He will be missed greatly by many. Heaven must be a better place with him and earth is a lesser place without him. Looking forward to seeing him there.
Michael & Peggy Lee
Sunday July 22, 2012 at 6:05 PM

Rest in peace, Uncle Doyle. We will miss you.
Kathy and Roy McGar
Saturday July 21, 2012 at 4:34 PM

sorry to hear about Mr. Lee so to hear about doyle I hope God will give you the strenght and the comfort he has. thank you the mcgar family brookeland texas
---