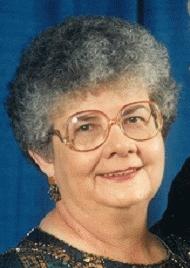 Funeral services for Rubye Lillian Barnes Ramer, 74, of Spurger, will be 3:00 pm Sunday, July 29, 2012 at the Spurger United Methodist Church with interment following in Turner Branch Cemetery. Visitation will begin at 5:00 pm Saturday at Farmer Funeral Home in Silsbee.
Lillian was born September 29, 1937 in Beaumont and passed away at her home on July 26, 2012 in Spurger.
Lillian married the love of her life, Robert F. Ramer on June 3, 1955. She loved to travel and after raising their two children and retiring, she had the chance to travel quite a bit and had many wonderful adventures! She was an active member of the Spurger United Methodist Church, Spurger Eastern Star and Spurger Lion's Club, and was a hospice volunteer for many years in Beaumont.
Lillian is preceded in death by her parents, Warren and Rubye Barnes.
She is survived by her husband of 57 years, Robert F. Ramer of Spurger; daughter Teri Wells of Beaumont; son Robert Ramer Jr. and wife, Stacey of Lumberton; grandchildren, Tina Bosch and husband Mike of Beaumont, Sarah Wells and husband Cody of Fort Worth, Jeff Ramer of Dallas and Cheri Harrison and husband Alan of Dallas and three great grandchildren, Brian Bosch, Kelly Bosch, Sophia Wells and Sam Harrison.
The family would like to thank the many friends who have called or visited Lillian during her illness and a special thanks to Shannon Worthy with Texas Home Health for many years of loving, compassionate care.
In lieu of flowers, donations may be made to the American Lung Association of Texas or the National Kidney Foundation.