1932 - 2012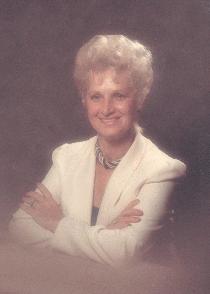 Phyllis Price of Ona, WV went home to be with the Lord on Saturday, July, 28 2012 after an extended illness. She was born in Logan county WV on March 5, 1932, to Freer and Nina Morton Bailey. She was the widow of S. Shelton Price. Phyllis retired from Kerr Glass with 25 years of service and went on to provide home health care for 20 years. She was an active member of Barboursville Baptist Church until she became ill. One of 12 children, she was preceded in death by brothers Ralph, Fred, Gernia, Monroe, Kyle, and Jimmie, as well as by sisters Edna and Marcella. She is survived by a special sister, Linda Barker of OH, and her dear, baby brother Emanuel (Janet) Bailey of NC. She is also survived by her children: John Hale of W.V., twins, Gary (Karen) Hale of W.V. and Sharon (Roger) Allman of SC, David (Karen) Hale of OR, and a daughter-in-law, Debbie Turner Price of TN. She was a beloved grandmother to Brian of TN, Laura of CA, Nicole, Aaron and Natalie of WV, Emily of KY, David of VA, Nathan and Lauren of ID, Gary of WA, and Jason and Jamie of FL, and great-grandmother to Bethany, Aaron, Kaylabelle, Wesley, Jack, Ethan, Brody, Henley (coming soon)Taylor, Emma, Avery, Isla, and Jad. Phyllis is also survived by Wilma Smith, her best friend for over 40 years, whom she loved dearly, and a multitude of special nieces, nephews, and friends. Visitation will be held at Wallace Funeral Home in Barboursville, WV on Wednesday evening from 6-8, with a memorial service to immediately follow. Special thanks to Dr. Kimmey and his staff at HIMG; the wonderful staff on the oncology floor at SMMC, and to the compassionate and caring staff at Hospice House of Huntington. You will all be remembered kindly. In lieu of flowers, the family requests that donations be made to the Emogene Dolin Jones Hospice House, 3100 Staunton Road, Huntington, WV, 25702 in remembrance of Phyllis. Condolences may be expressed to the family at www.timeformemory.com/wallace.
---
There are currently 6 condolences.
Micki (Gool) Ginger
Friday August 3, 2012 at 12:59 PM

Sharon, Gary & David, Thinking of you in the loss of your mother. She was always so nice to me. Hope your memories help at this time.
Dot LaGrange
Tuesday July 31, 2012 at 7:20 PM

Though I met Phyllis just a short time ago, I knew right away that she was indeed the sweet, funny, kind person her family spoke of with so much love. She was very kind to me and to my granddaughter at a recent family function, making us feel so welcome. I truly wish I could have met her sooner, but as dearly as she was loved by her family, I'm sure I will hear and learn more about what a wonderful person she was. I've been praying for her since before I met her, and will pray for the comfort our Lord and Savior Jesus can bring to her family and friends.
ronaldburnsworth
Tuesday July 31, 2012 at 4:04 PM

I was privilged to know Phyllis for such a short time, but was impressed with her energy to fight. Her faith was a true witness.
Barbara (Jobe) Isaacs
Tuesday July 31, 2012 at 2:32 PM

I knew Phyllis through our fellowship at church (BBC). She was always such a kind, gracious, and caring lady. She has suffered so much these last few years, but now is in the arms of Jesus-free from all pain. Although I didn't see her, I prayed for her and thought of her often. Such a wonderful lady will surely be missed.
Diane Foreman
Tuesday July 31, 2012 at 12:04 AM

Gary and Karen: Thinking of you during this difficult time. It's never a good time to say goodbye to your mom. Love and prayers to you and your family.
Sue (Bell) Richards.
Monday July 30, 2012 at 11:28 PM

I have known Phyllis and her family for as long as I can remember. She was always a beautiful, kind and considerate Lady. She fought so hard and was always so pleasant and asking about everyone else, even when her pain was so severe and she was so tired of fighting it. When I saw her last, she was worried about leaving Linda Sue. They were a very close, loving family. Now her pain is gone and God has a new angel. She will be missed very much by all who knew her. Jim and I send our deepest sympathy to her family and friends.
---