1925 - 2012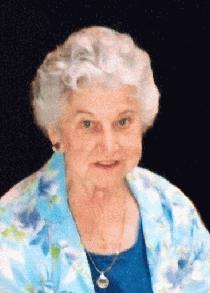 Virginia Adkins, 87, of Barboursville, is now at rest with the Lord after her passing on Monday, July 30, 2012. Funeral services will be conducted at 1:00 pm Thursday, August 2, 2012 at the Wallace Funeral Home & Chapel by Rev. Larry Perry and Rev. Vernon Perry. Burial will be in Bowen Cemetery. She was born January 24, 1925 in Cabell County, WV, a daughter of the late Gilbert and Alberta Adkins. She was also preceded in death by her husband, Herman Adkins Sr.; three sons, Merle Dewain Adkins, Gary Granville Adkins, and Joseph Allen Adkins; a son-in-law, James McClellan; five sisters, Regina Adkins, Lola Turley, Virgie Baker, Theresa Christopher and Evelyn Ramey; and four brothers, Austin, Lace, Cecil and Alton Adkins. She was a member of Bethlehem United Baptist Church. She is survived by three daughters, Gilberta Bertie Simmons of Chesapeake, OH, Brenda McClellan of Lavalette, WV, and Drema Dean and her husband Richard of Barboursville; one son, Herman Adkins Jr. of Barboursville; three sisters, Carrie Pratt of Huntington, WV Elizabeth Hadley of Bellevue, Illinois and Patricia Bowen of Richard Hill, GA; two daughters-in-law, Linda Adkins and Diane Adkins; a former son-in-law, Gary Simmons; a former daughter-in-law, Margaret Keigley; nine grandchildren, eleven great grandchildren, and a host of nieces, nephews, cousins and friends. Visitation will be from 6-9 pm Wednesday at the Wallace Funeral Home, Barboursville, WV. Online condolences may be expressed to the family at www.timeformemory.com/wallace. The family would like to give special thanks to her caregiver at home, Nancy Stevens, and all the nurses and staff at the Emogene Dolin Jones Hospice House.
---
There are currently 3 condolences.
Tracy Gordon
Thursday August 2, 2012 at 12:13 AM

Virginia was always kind to me and I spent many Sundays at her house after church. Thank you for always making me feel welcome.
Carolyn (Adkins) Halsey
carolynhalsey@yahoo.com
Wednesday August 1, 2012 at 9:55 PM

My deepest sympathy to all of you. My thoughts and prayers are with you at this very difficult time. I loved Aunt Virginia very much, and have many fond memories of her and your dad, and the fun times we all had as children. I am so thankful that she and my mom (Sugar as she called her) got to see each other a few years ago, and laugh and talked about old times, and I got to hug her and tell her I loved her...God Bless all of you and I hope to see you in October...Love,Carolyn
Dawn Lucas
Wednesday August 1, 2012 at 10:59 AM

My deepest condolences to the family. I loved Aunt Jenny and now she is in Heaven. I love all of you May God give you His peace throughout this period
---