1950 - 2012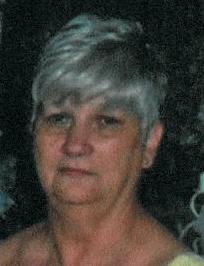 Funeral services for Kathy Roberts Crosby, 61, of Silsbee will be 2:00 pm Friday, September 14, 2012 at Farmer Funeral Home with interment following in R S Farmer Memorial Cemetery in Silsbee. Visitation will begin at 5:00 pm Thursday, September 13, 2012 at the funeral home.
Mrs. Crosby died September 10, 2012 at Harbor Hospice in Beaumont.
Kathy was a lifelong resident of Silsbee.
Survivors include her husband Roice Crosby of Silsbee; daughter Yolanda Kirkendall and husband Danny of Silsbee; son Beau Crosby and wife Crystal of Buna; sisters Mary Griffen of Schwab City, Linda Roberts of Silsbee, Anita Schee of Silsbee, Nicky Remedies of New Caney, Tootsie Jordan of Kountze, LaRue Williams of Silsbee and Alice Barnes of Huffman; brother Ricky Roberts of Silsbee; grandchildren Aimee Battle, Leann Gore, Kourtney Kirkendall, Courtney Mitchell, Taylor Vice and Dakota Vice. She is also survived by her great grandchildren Bobby, Lane, Mason, Jaylee and Bradley.
---
There are currently 7 condolences.
Marie wright
Saturday September 15, 2012 at 9:39 AM

Hi im Kevin's daughter Marie..I just wanted to say I'm so sorry for yalls lose she was a nice woman...I'm praying for all of y'all in this tough times in yalls lives.
Dawn and Ray Elasko
Saturday September 15, 2012 at 8:49 AM

Rest in Peace
brenda leviness
mawmawleviness@yahoo.com
Thursday September 13, 2012 at 11:53 AM

Kathy was a great friend we had lots o of memories.I loved her dearly and could always call on her any time ,I will miss her,but never will forget here are her family.Yolanda,Beau and Roice and the rest of the family if you need any thing just call on us I lOVE all of ya'll ,and so sorry for ya'll lost love Brenda and Roger
Peggy Baird
Peb5746@aol.com
Tuesday September 11, 2012 at 10:25 PM

Yolanda & Family, I'm extremely sadden to hear of the loss of your Mother. I know that God gave each one of you time to prepare as you all shared in her daily life and struggles, but never the less its a hard thing to cope with. You Mother was a good, fun, hard worker, a little hard headed at times, but still a wonderful person to be around. God took another Angel home, its just this time he took home a Great Mother and Grandmother. Again I am sorry for your loss, and I will always love you all.
Diane Collins
Tuesday September 11, 2012 at 4:23 PM

Kathy was a very kind lady and will be missed by all. R.I.P Kathy
EMMA JANE EAMOSS
Tuesday September 11, 2012 at 2:44 PM

YOLANDA, SO SORRY TO HEAR ABOUT THE PASSING OF YOUR MOTHER. GOD BLESS YOU AND ALL THE FAMILY
Jan & Larry Payne
jan46c@aol.com
Tuesday September 11, 2012 at 11:11 AM

We was so sadden at the news of Kathy's passing. Please know that the family is in our thoughts and prayers..She is at peace no more suffering God will hold her in His loving arms
---