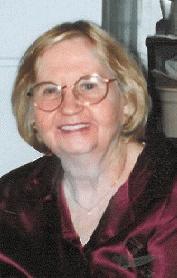 LELA GRACE SISTRUNK, Age 89, went to be with our Lord on Sunday, June 30, 2013. She was born in Marthaville, Louisiana on May 15, 1924. She was preceded in death by her husband, Buford Lanice Sistrunk, daughters Sharon Ann Caples and Debra Gail Smith and grandson Clinton Dale Rhodes.
She had been a long time resident of Beaumont and also lived in Silsbee for a number of years. She was a great Wife, Mother, Grandmother and true friend to all who knew her. Lela was always a loving caring person and spent all of her life doing for others and will truly be missed.
She is survived by her sons, Vaughn Sistrunk and wife Charlotte of Buna, Joel Sistrunk and wife Jeanie of Lumberton and son-in-law Jerry Caples of Fannett. Surviving Grandchildren include Cherilin (Eddie) Saladragas-League City, Chuck (Andreea) Sistrunk of Woodbridge, VA, Angie (Dave) Noland-Beaumont, Terry Bagwell of Buna, Teresa (Chris) Flocke of Arlington, Jason Rhodes of Lumberton, Kevin Rhodes of Lumberton, Tessa (Tunc) Gungor of Beaumont, Christie (Jeremy) Rose of Fannett, Shannon (Joe) Caples of Fannett, Colt Caples of Fannett and John David Brown of Fort Campbell, KY and sixteen great grandchildren.
Visitation will be Tuesday, July 2, 2013 from 5:00 pm to 8:00 pm at Famer Funeral Home, 415 N Fourth, Silsbee, TX with services to be held Wednesday, July 3, 2013 at 10:00 am at the funeral home. Interment will follow at Morse Cemetery in Buna.
Pallbearers will be Joel Sistrunk, John David Brown, Colt Caples, Jason Rhodes, Kevin Rhodes, and Terry Bagwell. Honorary Pallbearers will be Chuck Sistrunk, Joe Millner and Jim Kaiser.