1933 - 2013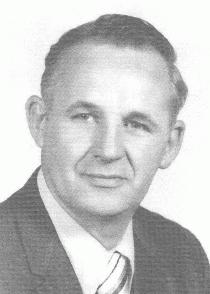 Mr. Ralph Marshal Roberts, 80, of Hurricane, formerly of Huntington, WV, passed away Saturday, December 28, 2013 at Teays Valley Center, Hurricane. Funeral services will be conducted at 1:00 p.m. Thursday, January 2, 2014 at the Wallace Funeral Home & Chapel, Barboursville. Entombment will be in White Chapel Memorial Gardens. He was born May 30, 1933 in Wellsburg, WV, a son of the late Clarence "Bear" Roberts and Lucille Mozingo Roberts Wilson. He was a Korean War Veteran having served in the US Marine Corps, a purple heart recipient. After his military service, he was a former trooper with the WV State Police. After his service with the State Police, he was a legal investigator with the law firm of Barett and Chafin and a legal investigator with the Cabell County Prosecuting Attorney's Office, and was retired as administrator of the 6th Judicial Circuit Court. He was preceded in death by his wife, Sandra Joan Roberts. He is survived by his daughter, Terri Lee Roberts, of Ona, WV, and a son, Lafe Roberts of Hurricane, and a "special" daughter, Christine Roberts; brothers, Clarence "Red" Roberts, Richard "Dick" Roberts, and Tom Roberts and one sister, Evelyn "Sis" England; grandchildren, Twinda Marie Lambert, Britney Nicole Roberts, Elizabeth "Jeanie" Roberts, and Lafe Henry "Hank" Roberts II; and great-grandchildren, Jacob Ray Lambert, Keelan McKee Lambert, Breeley Christine Boyd, and Addison Dawn Kerns. Military services will be conducted by the American Legion Post # 139, Milton. Visitation will be from 6-8 pm Wednesday, January 1, 2014 at the Wallace Funeral Home, Barboursville. Online condolences may be expressed to the family at www.timeformemory.com/wallace.
---
There are currently 7 condolences.
Karen Teach
Thursday January 2, 2014 at 3:35 PM

Lafe, I'm so sorry to hear about your Dad. He was so good to me and helped me out when I needed it for many years at the Courthouse. He was a very special man!
Johnny Bowman
Wednesday January 1, 2014 at 8:39 AM

So sorry for your loss he was a great guy and was proud to have known him when I worked at Cabell County Jail
Mary Alford
Tuesday December 31, 2013 at 11:47 PM

Lafe, I am sorry to hear of your dads passing, he was a special person, I will always remember him with fondness, will always remember how much he loved being at the camp grounds and cooking those pintos over the fire. you were a wonderful son to him.
Kenney & Marsha Chastain
Tuesday December 31, 2013 at 3:13 PM

Lafe, So sorry to hear of the passing of your dad. Remember the great conversations we had each time we saw him. Keeping you and your family in our prayers.
Cathi Mount
Tuesday December 31, 2013 at 12:14 PM

Lafe, So sorry to hear about your dad. Remember, when someone you loose becomes a memory, that memory becomes a treasure. You and your family are in my thoughts and prayers. May God give you comfort as you go through this valley. Cathi Mount
Patty Runyom
sisterpattyjo@frontier.com
Tuesday December 31, 2013 at 11:52 AM

I KNOW YOU ARE IN A BETTER PLACE. MY THOUGHTS AND PRAYERS ARE WITH YOUR FAMILY. I WAS A GOOD FRIEND OF SANDRA'S AND NOW YOU BOTH ARE TOGETHER AGAIN.
Patty Estep
Tuesday December 31, 2013 at 7:50 AM

Lafe, Prayers for you and your family in your time of sorrow. God Bless Patty,Odie,Hunter and Emily Estep
---