As you read this booklet, you may realize what an immense responsibility planning a funeral can be. You can begin preparing for yourself today to ensure your family experiences a smoother transition during a stressful time.
Life Insurance Protection
Your insurance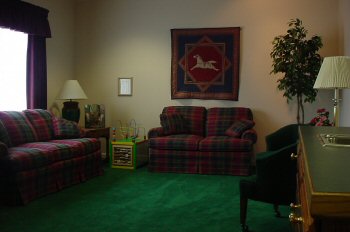 agent can advise you about available types of coverage and recommend what coverage your family will need. Keep your policies in a safe place, but not in your safety deposit box, which will be sealed for a time following your death. Notify your beneficiaries about your insurance and the location of the policy certificates.
Plan to accommodate your family's long- and short-term needs. A dilemma facing many families is that the entire estate, including joint bank accounts and other funds, may be inaccessible for a while. Prepare to meet ordinary daily expenses until the insurance is paid or the estate is settled by establishing a special fund for this adjustment period. Consult your banker or attorney for professional advice.
Those who bring sunshine to others,
cannot keep it from themselves.
Sir James Matthew Barrie
If you want to ensure the desired administration of your affairs after death, a properly prepared will is essential. Without a will, your property and holdings will be distributed according to law, and the court will appoint an administrator to dispose of your estate. A will reflecting your specific wishes will be reassuring to you and your family. A properly prepared will enables you to:
select your own executor;
remember and provide for members of your family and other loved ones;
make bequests to charities, schools, your church or synagogue, and other organizations;
possibly reduce estate taxes;
examine the benefits of a trust fund and establish one if you desire;
specify organ donation;
ensure all instructions are executed as you specify.
If you do not already have a will, contact an attorney to have one prepared. If you do have one, review it periodically to confirm it still expresses your wishes.
You cannot plant an acorn in the morning and
expect that afternoon to sit in the shade of the oak.
Antoine de Saint-Exupery