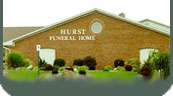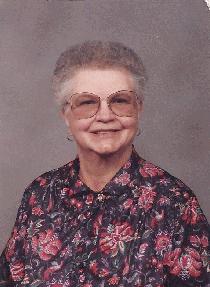 Emily J. Blattner, age 83 of Greenville, passed away Monday, May 28, 2012 at Metron of Greenville. She was born January 28, 1929 in Lowell. Emily was a single mother who raised three children on her own. She was the best mom you could ask for and was loved very much. If she only had fifty cents for a bottle of pop, she would split it four ways to share with her children. Emily was a very patriotic woman. For many years she clipped coupons to send overseas for our veterans and their families through the American Legion Auxiliary. She received many little gifts and notes from overseas in appreciation. She saved postmarked stamps for a project through the Travelers Protective Association, and received an award for her community service. She donated her time by preparing many funeral luncheons at the Ray I. Booth American Legion Post 101 in Greenville. Emily worked as a seamstress at both drycleaners in Greenville for many years. She also did seamstress work for private individuals around Greenville. She was preceded in death by her parents Louis and Anna; brothers, Joseph, Floyd, and Julian; and sister, Delores. She is survived by her children, Al (Mary) Blattner of Frankfort, Linda (Virgil) Fountain of Rockford, Scott (Sharon) Blattner of Grandville; and Brad (Kristin) Miklosovic of Parma, OH; grandchildren, Aaron (Peggy) Blattner, Jon (Ashley) Frost, Beth (Roger) Kamp, Joe (Jackie) Blattner, and Becky Blattner; ten great-grandchildren; brother, William; and sisters, Helen and Gen. Funeral services will be held at 11:00 AM Monday, June 4, 2012 at Hurst Funeral Home, with Deacon Darrel Kempf of St. Charles Catholic Church officiating. Visitation will be Sunday from 4:00 to 7:00 PM at the funeral home, where the Rosary will be prayed at 6:30 PM. Interment will be in St. Charles Cemetery, and a luncheon will follow at the Ray I. Booth American Legion Post 101. Memorial contributions may be given to the 1073rd FRG (National Guard 1073rd Maintenance Company Family Readiness Group) 319 S. Hillcrest St. Greenville MI 48838.
---
There are currently 10 condolences.
Renee Aleisa
Sunday June 3, 2012 at 9:34 PM

Scott Sharon and Family, Praying for Gods peace and comfort. Phil.1:21 For to me, to live is Christ and to die is gain.
Dawn Woods
Friday June 1, 2012 at 2:30 PM

You are an amazeing womem and will be greatly missed Emily.
Shelley Brown
Friday June 1, 2012 at 1:02 PM

My heart goes out to you all at this time. I to am sad for my mom , Genevieve, Emily's sister. Praying for All of you at this time. God Bless. Shelley Brown
Wanda Sella
Friday June 1, 2012 at 4:41 AM

So sorry to hear of Emily passing. She was a grand LADY and loved her family very much. She also loved my sour cream softie cookies and always asked for them when I would see her. Sorry for your loss. Love
Anna Haglund Arnold
Thursday May 31, 2012 at 3:01 PM

Will miss my dear friend Miss Emily.
Bette and Terry Hankis
Thursday May 31, 2012 at 1:17 PM

It was a privilege to know Emily. She was a wonderful lady and will be missed. Our thoughts are with you and your family, Linda.
Bonnie (Blattner) DeKoning
Wednesday May 30, 2012 at 9:14 PM

Linnie Sue. Thinking of you in this time of lost. Love YA, Bonnie
Dorothy Miklosovic
Wednesday May 30, 2012 at 10:23 AM

Wishing to express my deepest sympathy to all the family in this time of deep sorrow. Emily has a very special place in my heart and always will. She was a wonderful woman.I am honored to have known and met her. Love to you all.
Edie Britt
Tuesday May 29, 2012 at 12:47 PM

I'm so sorry for your loss Linda and I am sad for my mother Genevieve, Emilys sister. I'm sorry I didn't get to know your mom, except through stories I've heard, but I know she was grateful to have you in her life. Edie Britt
sharon christensen
Tuesday May 29, 2012 at 11:36 AM

Linda, So sorry to hear about your mom. Roger and I always enjoyed talking with her she was a sweet sweet women. I can remember many conversations about her "George" and our "Ginger" She a lovely lady. Sharon Christensen