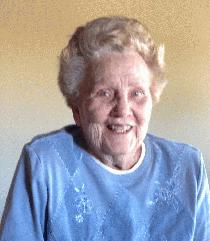 Norma Francelle DeViney Thompson, 87, passed away on Dec 11, 2013 in Kerrville. She graduated from Burbank High School in San Antonio. She loved to dance and did so professionally with her sister, Monnette. Dancing was a special love of hers along with horseback riding. She was a member of the Bexar County Palomino Patrol in San Antonio and enjoyed riding in parades and rodeo performances. Francelle was named beauty queen of Miss Nigh County in Pahrump, NV in her late 70s. She is preceded in death by parents, Dacey Eide and Thomas DeViney; sister, Monnette Bryant; grandson, Charles Mahone IV.
Francelle is survived by her beloved husband of 57 years, James V. Thompson of Kerrville; children, Paula Caldwell and husband Peter of Kerrville, Mark Mahone and wife Daina of Magnolia and Charles Mahone and wife Sandra of Gloster, LA; grandchildren, Mike Follette, Sherry Giachino, Shane Mahone and Robin Moran; 5 great grandchildren and 1 great great grandchild.
Funeral service will be 2 pm, Friday, December 13, 2013 at Wrights Funeral Parlor, Kerrville. Interment will be a later date at Fort Sam Houston National Cemetery. In lieu of flowers a loving memorial in Francelles honor can be made to the Alzheimers Association.