1943 - 2023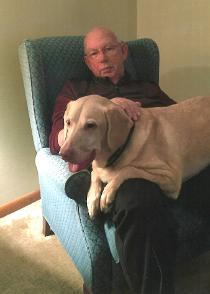 Gary Freeman Plumley, 79, of Lesage, WV, went home to be with the Lord on May 22, 2023 in Charleston, WV. He was born August 17, 1943 to his late parents Yewell F. and Crystal K. Plumley. Gary was an insurance agent in Charleston, WV. He was not in the military but was very proud of his country and those who had served. He enjoyed doing the Veterans Program at church for many years. He is survived by his wife, Shelia White Plumley; daughter, Barbara Plumley; sister, Doris J. Burdette; niece, Karen Milam-Foster, nephews, Randall Milam (Jacquelyn), Charles Milam and several nieces and nephews; and also two special grandchildren, Brandon (Cassaudra) Plumley and Channing Varnum. Shelia's family was very much a part of his life: Kim (Drew, Channing) Varnum, Jake Chisler, Phyllis Burton and Deb (Don) Hoff. Funeral service will be held at 2:00 p.m. Sunday, May 28, 2023 at Wallace Funeral Home & Chapel, Barboursville, WV by Rev. Charles Mays. Friends may visit one hour prior to the service at the Funeral Home. Burial will follow at Baylous Cemetery. Condolences may be expressed to the family at www.timeformemory.com/wallace.
---
There are currently 3 condolences.
Becky Eddy
Saturday May 27, 2023 at 2:08 AM

I worked with Gary at Hutchinson Ins. I'm sorry to hear of passing. My thoughts and prayers for the family
John Little
jlittle5588@yahoo.com
Friday May 26, 2023 at 9:20 AM

Gary and I where friends in high school, I'm very sorry to hear of his passing.
Carmen Carry Archer
Friday May 26, 2023 at 8:41 AM

Worked with Gary through Boy Scouts and craft shows. He was a great guy. Prayers for peace and comfort at this time. God Bless.
---