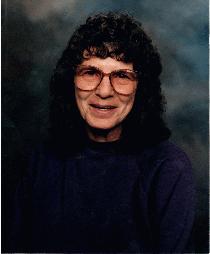 Dorothy Spence Setser 72 of Louisa, went to be with her Lord on Friday July 15, 2011.
Dorothy was born August 21, 1938 in Martin County KY, the daughter of the late Willie and Daisy Bowens Spence. She was a homemaker and member of the Fallsburg Tabernacle Free Will Baptist Church. In addition to her parents she was preceded in death by her husband William R. Setser who died July 22, 2008, a son Ronnie Setser, a brother George Spence, and a sister Ruby Mollette.
Survivors include four sons Gary Setser and wife Elaine, Mike Setser, Donnie Setser and wife Sandy, and Jimmy Ray Setser; two daughters Rita Napier and husband Rick of Valparaiso, Indiana and Bonnie Smallwood and husband Leonard of Ashland, KY; three brothers Howard and Luther Spence of Martin County KY and Curtis Spence of Flat Gap, KY; a sister Trixie Meek of Meally, KY; twelve grandchildren and fifteen great granchildren.
Funeral services will be conducted by Revs Jerry Hughes and Bobby Workman on Monday July 18th at 1:00 pm at the Fallsburg Tabernacle FWB Church. Burial will follow in the Setser Cemetery at Louisa, KY.
Friends may call from 6:00 pm to 9:00 pm Sunday at the church.