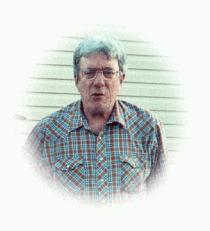 Dennis Lowell Smith 69 of Fort Gay, WV passed away Saturday Oct. 1, 2011 following a brief illness.
Dennis was born Oct. 17, 1941 at Louisa, KY the son of the late Tom and Josephine Ferguson Smith. He was a retired welder for the N & S Railroad, a former greeter at the Louisa Wal-Mart, former Ast.Fort Gay Fire Chief, member of the Brotherhood of Maintance Way Union, and a Kentucky Colonel.
Survivors include his wife Rita Arrington Smith of Fort Gay; a daughter Jennifer (Randy) Thompson of Louisa; three sons Dennis L. II (Sandy) and Kevin Smith of Fort Gay, WV; and Kyle Smith of Ashland, KY; two sisters Nancy (Bill) Hampton of South Point, OH; and Dorothy (Gary) Scott of Macon, GA; four grandchildren Nicole(Tommy) Cook, Shawn (Mary) Crum, Randa Thompson, and Miranda Crum; three great grandchildren Blake Cook, Brayden Cook, and Alexis Crum.
Revs Tim Preston and Tony Perry will conduct funeral services on Wednesday Oct. 5th at 1:00 pm at the Fort Gay First Baptist Church. Burial will follow in the Albert Ferguson Cemetery at Fort Gay, WV.
Friends may call after 5:00 pm Tuesday at the Fort Gay First Baptist Church.