1933 - 2023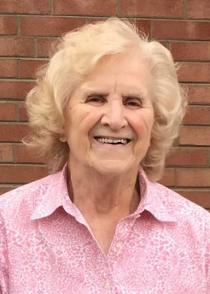 Doris Ellen McFann, 89, of Lesage, died Tuesday, March 21, 2023. She was born Aug. 24, 1933, in West Hamlin, a daughter of the late Doss Waddell and Fern Undine Blankenship Ray. Together with her daughter, Sandy, she owned the Treasure Chest Consignment Shop in Barboursville. She was preceded in death by her husband, Glenn McFann; a daughter, Judy Aycock; a son, John McFann; and one grandson, Oliver Bailey. She is survived by her daughter and a son-in-law, Sandy and Marshall Snedegar, of Scott Depot, and a son and daughter-in-law, Mike and Amy McFann, of Ona; 10 grandchildren; and four great-grandchildren. Per her request, there will be no services. Online condolences may be expressed to the family at www.timeformemory.com/wallace.
---
There are currently 4 condolences.
Patty Butcher Tyler
Friday March 31, 2023 at 1:47 AM

To Doris Ellen's children and grandchildren, I'm so very sorry to learn of your mothers/grandmother's passing. My deepest sympathies to all of you. She was a wonderful woman and a great cousin to have in our huge Blankenship family line.
Bob Napier
Tuesday March 28, 2023 at 2:00 PM

So sorry to hear. My condolences to the family. I remember her sense of humor and her cheese cake.
Norma Morgan
Friday March 24, 2023 at 6:56 PM

with deepest sorrow ... from your former bowling buddy ... sorry for your loss !
Barbara Jeffrey Robison
Friday March 24, 2023 at 5:40 PM

This hurts so bad but knowing both and loving sisters glad they are together now. I would like very much for someone in family send me a message to BarJRobi@aol.com.
---