1944 - 2023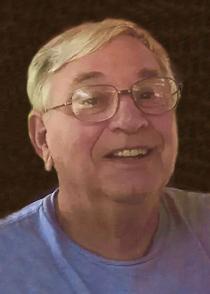 In the morning of March 23, 2023, at the age of 78 years, 6 months, and 21 days. Darrell Lee "Bob" Hall of Barboursville was received into the arms of his beloved savior. Darrell grew up on Tom's Creek with his 3 brothers; Charles, Darrius and Keith that survive him. He was married to the love of his life Jaqulynne Sue Cabell Hall for what would have been 55 years this April. Also surviving, his only daughter, Amy Jaqulynne Hall of Barboursville; his pride and joy Cabell Lee Hall, his only grandchild. He is preceded in death by his parents, Willard C. Hall and Mildred Ramsey Hall and two sisters-in-law, Janice K. Hall, and Brenda S. Hall. After graduation in 1963, Darrell joined the U.S. Army and was stationed for 3 years in Stuttgart, Germany as Buck Sargent. After coming home and marrying Susie, he worked construction in power plants before his boilermaker career began with Chessie System Railroad in Huntington, 1976. He retired in 2007 and enjoyed spending time outside of his home perfecting his yard. An avid arborist, he planted close to 400 seedling trees around his home in 1995 that are beautiful full trees today. When his grandson was born in 2009, he enjoyed spending time on trips to the beach and taking him to church. Darrell was a trustee and member of Roach Baptist Church for over 50 years. Services will be held at Wallace Funeral Home in Barboursville on Monday, March 27, 2023 by Pastor Bobby Jude. Visitation will begin at noon and funeral at 2 p.m. Entombment will be in Forest Memorial Park. We would like to thank Angie Cabell Blankenship for her help and love. Condolences may be expressed to the family at www.timeformemory.com/wallace
---
There are currently 6 condolences.
Mary Noland
Monday March 27, 2023 at 11:50 PM

Bob was an amazing man with a lovely family! I enjoyed going to church with him and the family. Prayers for God to wrap Sue, Amy and Caleb in His strong , comforting arms and bless you all through this time. Love to you all! ❤
Debby & Steve Frye, Paula & Mark Sturgeon
Jdcraz51@gmail.com
Monday March 27, 2023 at 10:15 PM

Dearest Susie, Amy, Cabell, and all, many loved and precious family members have gone, and we mourn their loss with you. The grief will always be felt, but God listens and comforts us with wonderful memories. Rejoice in the reunion that promises joy unspeakable and full of glory! Love and prayers are with you.
Debby Frye
Monday March 27, 2023 at 9:50 PM

My heart aches for your sadness and grief. The heart never heals…it just scars over the emptiness. Susie, you have always been the sweetest, dearest friend to me and I hurt with you, Amy, Cabell, and so many others. Bob left this corrupt earth and will welcome all who are saved by the grace of God with open arms. We will know as we have been known!! Until then we shall weep and recall the memories of a life suddenly taken. I pray God will hold all of you in the hollow of his hands and bring you comfort. Love and prayers. Steve, Debby, and family.
GREGORY A bostic
Monday March 27, 2023 at 10:23 AM

we love you guys and praying that God will give you grace and comfort in this time.
Susan & Pete March
Sunday March 26, 2023 at 2:39 PM

Susie, & Charlie we are so sorry about Bob's passing. We are here if you need us.
Sandra McCallister
Sunday March 26, 2023 at 12:46 PM

ear Susie and Amy and Caleb. We loved Bob, as we love you all. I wish I could be with you to comfort you, and hold your hands
---