1947 - 2023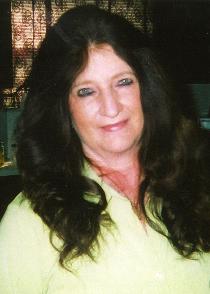 Opal Mae Chapman, 75, of Barboursville, W.Va., went home to be with the Lord on Friday, May 27, 2023. She was born November 2, 1947 in Huntington, W.Va., a daughter of the late, Basil and Nina Black Midkiff. She is also preceded in death by her husband, Darrell Chapman and by one brother, Climoth Midkiff. She is survived by two daughters, Michelle Hogsett (Bill) and Misty Parsons (Steven); two sons, Darrin Chapman (Catherine) and Michael Chapman (Melanie); two brothers, Ronald Midkiff (Tonya) and Harold Midkiff (Donna); 10 grandchildren; and six great grandchildren. Funeral services will be conducted at 1:30 p.m Tuesday, May 30, 2023 at Wallace Funeral Home, Milton. Burial will follow in Forest Memorial Park, Milton. Friends may visit from 12:30 to 1:30 p.m. Tuesday at Wallace Funeral Home, Milton. Online condolences may be sent to www.timeformemory.com/wallace.
---
There are currently 5 condolences.
Paul & Tammy Kelley
jarvistammy697@yahoo.com
Tuesday May 30, 2023 at 4:38 PM

Harold and family We are so very sorry for your loss. You all are in our thoughts and prayers.
Michael chapman
Sunday May 28, 2023 at 5:28 PM

I miss you so much momma until we meet again thank you for everything you have done for me and my kids love you always Fly high momma with dad
Dana Godfrey
Sunday May 28, 2023 at 10:26 AM

Opal was a good friend ,and also she and Darrell were neighbors years ago,Sad to hear about Opal.
Marsha Black
marshablack441@gmail.com
Saturday May 27, 2023 at 6:24 PM

My deepest condolences to all of the family. Opal was a good woman known her for a long time. She sure did love her grandchildren, and her great grand babies. Rest in peace dear lady.
Diane and Ginny Lambert
Saturday May 27, 2023 at 5:23 PM

Opal was a second Mom to me. Her open arms always greeted me and I loved shopping with her. I send prayers and love to all the family. I am so glad I visited when I was in from Florida. My Mom loved sitting and talking with her when she visited.
---