1961 - 2023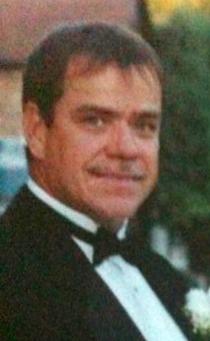 Donald Eugene Holley, 61, of Huntington, W.Va., went home to be with the Lord on Saturday, May 27, 2023. He was born June 24, 1961 in Huntington, W.Va., a son of the late, Emory and Sylvia Jenkins Holley. He is survived by his loving wife of 27 years, Amber Wilson Holley; three daughters, Kimberly Garretson, Amy Baird and Jessie Holley; four sons, Todd Glover and his wife, Kristal, Tyler Holley, Alex Holley and Jackson Holley; six siblings, Emma Dyer (Elmer), Jackie Holley (Beverly), David Holley (Wanda), Terry Holley, Mary Lou Sigler (Daniel) and Michael Holley; six grandchildren, Brayden, Kallee, Rylyn, Olivia, Ellie and his princess Mary-Alice; and Brutus, his loving puppy. Funeral services will be conducted at 2 p.m. Wednesday, May 31, 2023 at Wallace Funeral Home & Chapel, Barboursville with Minister Danny Evans officiating. Burial will follow in White Chapel Memorial Gardens, Barboursville. Friends may visit from 1 to 2 p.m. Wednesday, May 31, 2023 at Wallace Funeral Home, Barboursville. Online condolences may be sent to www.timeformemory.com/wallace. Donald would want everyone to wear what he always wore. He would say "don't dress up for me".
---
There are currently 2 condolences.
Marcia L Leadman
Monday June 12, 2023 at 1:55 PM

Dear Amber....I was so surprised to see that Donald had passed. I didn't know he had been so sick. Please know how sorry we are. Would love for you to stop by for a visit.
Friday Simpson MD
Sdocfriday2501@icloud.com
Wednesday May 31, 2023 at 7:18 PM

Dear Amber. I am so very sorry about the loss of Donald. We really liked him. Always pleasant and always spoke of his family. He loved his family very much. And he adored you, his very "young" looking wife. If I can help in any way please let me know. I have been out of town and am still out of town or would have been to Donald's funeral. It's tough being the widow of a person you loved. I know, I list my husband almost 6 years ago. It still hurts. And I will never be the same. But you have children and grandchildren that need you. And you need them now too. Sincerely, Dr Friday F9ND
---