1964 - 2023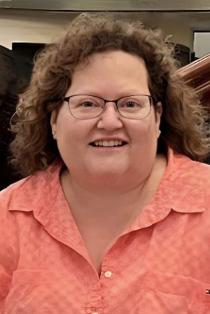 Clara Lynn Adkins, born March 11, 1964, died unexpectedly at Cabell Huntington Hospital on May 31, 2023. Clara is survived by her mother, Kathryn (Kay) Adkins. Her father, Orman Adkins, is deceased. She is also survived by her partner of 18 years, Nancy Jackson, and Nancy's two children, Kate and L, her sister, Kathryn Beth Adkins, and her two nephews, Nicholas (Abby) and Noah Smentkowski. In addition, she has a surviving aunt Clara Rose Sadler and cousin, Mary Kathryn (David) Saville, and many cousins. Clara graduated with a master's degree from Marshall University. She taught Communication Studies and was Director of the highly decorated and respected Marshall University Thundering Word Speech and Debate Team. In addition, Clara was active in and held a great love for community theater for many years. Finally, she served wholeheartedly as an Elder in her lifelong church home Kuhn Memorial Presbyterian Church in Barboursville. We will all remember Clara's unending thoughtfulness, generosity, kindness, love, and boundless humor. Instead of flowers, donations to Kuhn Memorial Presbyterian Church, P O Box 222, Barboursville, WV 25504, will be appreciated. Visitation will be Wednesday, June 7th, at Wallace Funeral Home in Barboursville beginning at 5:00 p.m. with a Celebration of Life at 7:00 p.m., led by The Reverend Cinda Harkless. Online condolences may be expressed to the family at www.timeformemory.com/wallace.
---
There are currently 6 condolences.
Cheryl Hoskins
Monday June 12, 2023 at 7:07 AM

I was stunned when I learned of Clara's passing. We were childhood friends but unfortunately lost touch after high school. I was fortunate enough to see Clara at our 40th HS reunion last year. It was the first reunion for both of us! I was so glad I had the chance to catch up with Clara and to meet her partner Nancy. I will remember Clara's laughter, beautiful voice and most of all her huge heart and love for all. RIP my friend; you will be missed.
Christopher M Wilson
wilson814@marshall.edu
Thursday June 8, 2023 at 11:59 AM

There are no words to express my sadness. You will be missed by many, and me especially so. You took a special interest in a struggling adult student and helped me get back on track. You helped me secure safe transportation so I could get to school and work. You were one of the best people I've ever met in my life, and I will never forget your kindness. I remember stopping by your office just to say hi, and no matter how busy you were, you always took the time to check on me. That meant the world to me, and I'm sure there are others with similar stories. Thank you for everything, from the bottom of my heart.
Libby Rayment
Wednesday June 7, 2023 at 1:52 PM

I will miss my true and faithful friend until I meet her again. Clara sent so much love and compassion into this weary world. My deepest sympathies to Nancy, Kay, and all who were touched by her. I love you, Claire!
Hunter Barclay
Tuesday June 6, 2023 at 1:13 PM

Clara, you were a constant light in this world. Your love for others, for God, for your team, for your family, for Nancy, for your mom, for Kate, and for L was admirable. I thank God for placing you in my life.
Brad D. Smith
Monday June 5, 2023 at 3:03 PM

Clara's impact and example changed the lives of so many, and while her presence will be missed on this Earth, her inspiration will echo in eternity. She is loved by so many, and we have been blessed to call her our friend.
Ruth Adkins Flint
Sunday June 4, 2023 at 1:35 AM

Kay and Beth, I am so sad to see that Clara has passed away. You will be in my prayers as you move through the next few weeks. Ruth
---