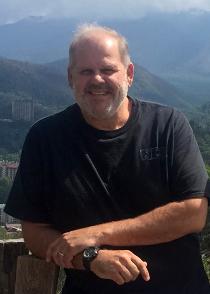 September 14th, 2023, Robert Steven Bowers, 61, of Milton, WV, passed peacefully at home surrounded by his beloved family and friends. Summer gave way briefly into a cool, clear Fall day as Rob was welcomed into the arms of the Lord.
He was born February 11, 1962 in Cumberland, Maryland, to Robert V. and Patricia Bowers. He is preceded in death by his father-in-law, Philip Cyrus. In addition to his parents, Rob is survived by his loving wife, Tressa Cyrus Bowers; one daughter, Jessica Pennington (Don); one son, Dr. Robert C. Bowers (Anna); one brother, Duane Bowers (Karen); father and mother-in-law, Jim and Ann Spurlock; grandchildren, Ryleigh Pennington, Reese Pennington, Robert E. Bowers, Rebecca Bowers and Rhett Bowers; and a host of brothers-in-law, sisters-in-law, nieces and nephews, and friends.
Rob was a member of Milton Baptist Church where he served as an usher, a deacon, and a trustee. He was a member of the Gideons International as well as a member of Milton Lebanon Lodge No.68. He attended Milton High School and Marshall University where he lettered in football for four years and served as a captain as a senior. He was an avid outdoorsman and hunter. If he wasn't with his family, he could be found upland hunting with his beloved dogs. Rob was employed by State Farm Insurance where he met many lifelong friends.
A Celebration of Life will be conducted at 6 p.m. Monday, September 18, 2023 at Milton Baptist Church with Pastor Allen Stewart officiating. Visitation will be from 4 to 6 p.m. at Milton Baptist Church. In lieu of flowers, contributions may be made to Milton Baptist
Church or Hospice of Huntington. Wallace Funeral Home, Milton is assisting the family with arrangements. Online condolences may be sent to www.timeformemory.com/wallace.