1929 - 2023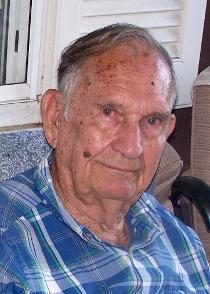 Robert Lewis Collins, 93, of Milton, W.Va., passed away Saturday, September 16, 2023 at the Emogene Dolin Jones Hospice House. He was born December 22, 1929 in Huntington, W.Va., a son of the late, Delbert and Chlory Jackson Collins. He is also preceded in death by his brothers, Howard, Marvin, Dwain, and Ralph Collins. He is survived by his wife, Marilyn Keenan Collins; two daughters, Kala Hartwell (David) and Barbara Jenkins (Woody); one sister, Delores Kirtley; two grandchildren, Robert Hartwell (Carly) and Jillian Watkins and by four great grandchildren, Ashley, Drew, Rachel Hartwell and Tyler Watkins. Friends may visit from 11 a.m. to Noon on Tuesday, September 19, 2023 at Wallace Funeral Home, Milton. Funeral service will be conducted at 12:30 p.m. Tuesday at Forest Memorial Park Mausoleum with Minister Danny Evans officiating. The family would like to thank the staff at the Emogene Dolin Jones Hospice House for their love and care. Online condolences may be sent to www.timeformemory.com/wallace.
---
There are currently 3 condolences.
Teresa Meece
Tuesday September 19, 2023 at 8:48 AM

I am so sorry for your loss! I know being sorry isn't much but you all know I love you and any time you need someone to talk to or help in any way, please let me know. I will be praying for all of you.
Reta Venoy-Adkins
Reta40160@twc.com
Monday September 18, 2023 at 8:27 PM

Kala, Sorry for your loss. I haven't seen your Dad and Mom for years.
Susan Lawson Clark
Monday September 18, 2023 at 6:24 PM

I am so very sorry to hear about Robert. My thoughts and prayers are with you all. My husband, Mike, has a Dr appt tomorrow. I wish I could come pay my respects, but he is weak and I will need to take him. I am so sorry. I have great memories/snapshots in time of Sundays at Grandma and Grandpa's house with everyone♥️🙏🏼♥️🙏🏼. Love to all of you! Please tell Aunt Marlene I love her. I love all of you all.
---