1934 - 2023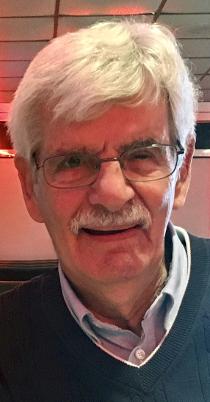 Dwight Esli Johnson, 89, of Barboursville, W.Va., passed away peacefully at home surrounded by his loving family on Thursday, November 2, 2023. He was a lifetime carpenter and a member of the Carpenters Union 302. He is survived by his loving wife of 67 years, Mildred; three sons, Dwight Johnson Jr. (Renee) of North Carolina, Dan Johnson (Chris) of Maryland and David Johnson (Debbie) of Kentucky; one daughter, Deana Noone (Leonard) of Maryland; seven grandchildren; nine great-grandchildren; and many nieces and nephews. He was a loving husband, father, grandfather and pappy. He will be greatly missed by many. He was a showman at heart and will surely be keeping them entertained in Heaven. A memorial service will be conducted at 5 p.m. Monday, November 6, 2023 at Wallace Funeral Home & Chapel, Barboursville with Pastor Dan Londeree officiating. Friends may visit from 4 to 5 p.m. Monday at Wallace Funeral Home, Barboursville. In lieu of flowers, donations may be sent to Hospice of Huntington. Online condolences may be sent to www.timeformemory.com/wallace.
---
There are currently 2 condolences.
David, Ronda and Ryan Meehling
Monday November 6, 2023 at 3:25 PM

Dewey was a great man who we loved dearly, we are wishing the Millie and the family courage and peace during this time of sorrow. Love to all.
Stephanie Fegan
Saturday November 4, 2023 at 10:07 AM

We are so sorry Mr Dwight is no longer with us. He was an amazing man who always made time to help a friend and share a joke. God's Speed Mr Dwight. Love and prayers to your amazing family. The Fegans
---