1962 - 2023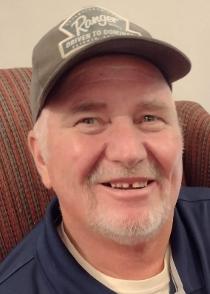 Doodle Adkins "Willie" Jr., 61 of Wayne, passed away November 18, 2023. Funeral services will be conducted at 11:00 am Monday, November 27, 2023 at Wallace Funeral Home & Chapel, Barboursville, by Pastor Larry Carrico and Pastor Paul Booth. Burial will be in Bowen Cemetery. He was born August 13, 1962 in Huntington, a son of the late Willie Ray and JoAnn Plybon Adkins. He was also preceded in death by his sister, Fannie Adkins. He is survived by his loving wife of 38 years, Gloria Gibson Adkins; daughters, Jessica Moore (Sean) and Brigitte Adkins; sisters, Isabelle Adkins and Joy Nelson (Glenn); brother, Presley Adkins (Shelly); grandchildren, Jessalyn, Logan Leann, and Levi; and two friends he loved like a brothers, Dewey Wooten and Allen Lao and a host of family and friends. Visitation will be Sunday, November 26, 2023 from 6-8 p.m. at Wallace Funeral Home, Barboursville. Online condolences may be expressed to the family at www.timeformemory.com/wallace. In lieu of flowers, memorial contributions may be made to the funeral home to help with funeral expenses.
---
There are currently 5 condolences.
Dale Plybon
daneplybon@yahoo.com
Monday November 27, 2023 at 3:50 PM

I am so sorry for your loss. I am keeping your family in my prayers and thoughts.
Deborah Justice
Tuesday November 21, 2023 at 4:07 PM

Gloria, So sorry to see this today and now he is fishing for those big bass in Heaven. Prayers for you and the family.
Ken & Beth Hackworth
Monday November 20, 2023 at 8:45 PM

Doodle was the consummate bass angler. He represented our B.A.S.S. Nation of West Virginia members and the Great State of West Virginia while earning his way to multiple State Teams and advanced to compete at multiple B.A.S.S. Nation Championships in both Boater and Non-Boater Divisions. He most recently & proudly represented us as the Southeast Region Champion (Boater Division) @ the 2021 B.A.S.S. Nation Championship on the Ouachita River in Monroe, LA. More importantly, Doodle was a good man who found faith in the Good Lord during his journey. I'm thankful to have counted him as a friend. He'll be sorely missed. Gloria & family, Praying for comfort and strength for you. Ken Hackworth President, B.A.S.S. Nation of West Virginia
Craig Preece
Monday November 20, 2023 at 7:24 PM

Doodle was such a great sportsman and kind man. He was also a hard working man and loved his family. Several years ago I was fishing a bass tournament at East Lynn and a nasty thunderstorm started with heavy rains. I was fishing alone and did not have rain coat. I saw Doodle motoring out of the creek and he stopped to chat for a second. He asked if I was putting rain gear on, told him I didn't bring it. He took the time to dig an extra rain jacket out of his boat and hand it to me, just told me to get it back to him when I could, then he motored off. I did, but that was a great act of kindness. It was a privilege to know him and his wonderful wife Gloria. Praying for your families peace in this time.
Kathy Sanders
Monday November 20, 2023 at 4:01 PM

I've known Doodle all our lives. What I will remember about him is his quick wit. He was the kind of neighbor that would come and clear off a driveway without expecting anything in return. I will remember the 4th of July parties he and Gloria would have for the neighborhood and the birthday parties I've went too through the years. Rest in Peace dear friend. Thoughts and prayers are with the family.
---