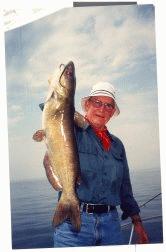 Sammy Maynard, 64,Wilkesville, OH., passed away unexpectedly on Tuesday, December 2, 2008, while deer hunting, a favorite hobby. He was born on May 1, 1944, in Naughatuck, West Virginia, son of the late Cecil and Fannie Marcum Maynard. Sammy worked in the railroad industry as an area supervisor for Koppers, Inc. of PA.. He was an avid outdoorsman and attended the Little Pearl Old Regular Baptist Church, near Vinton.
He married Sue Graham on June 7, 1963 at Wilkesville and she survives with four children:
Sammy (Rhonda) Maynard, Coalton, OH.
Chris Wheeler, Wellston, OH.
Scott (Nickie) Maynard, Chillicothe, OH.
and Rachel (Doug) Strickland, Wellston, OH.
Also left behind are seven Grandchildren, four step Grandsons, and one step-great-grandson,
two brothers:
Richard Maynard, Wilkesville, OH. and
Cecil Maynard, Jr., Minford, OH.,
Four sisters:
Shelba Wickline, Racine, OH.
Catherine (Ron) Conkel, Minford, OH.
Julie Murphy, Racine, OH. and
Sandra Kay (Scott) Oberholzer, Albany, OH..
In addition to his parents, he was preceded in death by twin grandsons, Timothy and Thomas Maynard.
Funeral services will be held, 12:00PM, Friday at Little Pearl Old Regular
Baptist Church, Vinton, with Elders Willis Tolliver and Chester Cochran officiating. Burial will follow in the Marcum Family Cemetery near Wilkesville. Friends may call at the McCoy-Moore Funeral Home, Vinton on Thursday, 4:00-8:00PM.