1938 - 2023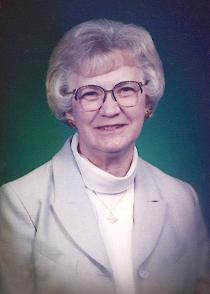 Margaret "Nadine" Brickey passed away on Saturday, March 25, 2023 at The Village at Riverview Senior Living Community in Barboursville, WV. She was 84 years old. She was born October 13, 1938 at Lundale, WV, a daughter of the late Joseph H. Bailey and Ella Mae Bailey Scites. Nadine was preceded in death by her husband Harold "Gene" Brickey, as well as sisters Bethel Scites and Leatha Stumbo; sisters-in-law Marge and Charolene Bailey; brothers Shelly, Ray, Gene, "Buddy" and Roger; brothers-in-law Hullett Scites, "Tootsie" Stumbo, and Frank Mount. She is survived by one sister Ruth Mount and two sisters-in-law Sharon Bailey and Glennis Bailey. Nadine is also survived by one son Rick (Denise) Nida; stepchildren, Jeff, Jay (Danette), Jennifer, Jadine, and Jon Brickey. She had sixteen grandchildren and nineteen great-grandchildren with one on the way; as well as numerous nieces and nephews. Nadine faithfully attended The Prince of Peace Freewill Baptist Church and was retired from Columbia Paint Corporation. Funeral services will be conducted by her Pastor Phillip Warren at 1 p.m. on Wednesday, March 29, 2023 at Wallace Funeral Home & Chapel, Barboursville. Visitation will be from 11 a.m. to 1 p.m. Wednesday prior to the funeral with burial in Forest Memorial Park in Milton, WV. The family would like to give a special thanks to all of the staff at The Village at Riverview for the genuine loving care they gave Mom for the last three and a half years while she made her home there. Condolences may be expressed to the family at www.timeformemory.com/wallace.
---
There are currently 2 condolences.
Sherri Dennison
Sherriavondennison2016@yahoo.com
Monday April 3, 2023 at 3:35 PM

Please accept my deepest condolences. I am so sorry to hear of the passing of your mother Rick. I will be praying for everyone
Mary Nida Carey
maryfcarey@yahoo.com
Tuesday March 28, 2023 at 9:52 AM

I too was a sister-in-law to Nadine. I remember her very well and thought she was a nice and gentle lady. I know that Ricky and Denise took very good care of Ricky's beloved mother, I don't know if they remember me because I was too young, but I remember Ricky, now Nadine is at peace.
---