1938 - 2023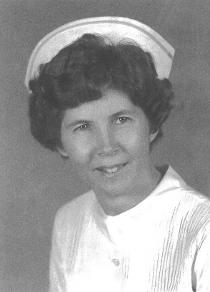 Stella Alford, 85, of Milton, W.Va., entered into heaven on Friday, June 2, 2023 at the Emogene Dolin Jones Hospice House in Huntington, W.Va. Stella was born February 26, 1938, a daughter of the late John and Nessel Dalton. Stella was also preceded in death by her son, Richard Michael Alford and her brothers, Alfred Dalton, Vernon Dalton and Owen Dalton. Stella was a graduate of Hannan High School. She was a Nurse and worked for more than 40 years. She retired from her Nursing Career with Hospice of Huntington. Stella is survived by her husband of 68 years Forrest Dale Alford, and three children, Veronica Alford of Baytown, Texas, Brad Alford of Ona, W.Va., and Freda (Tom) Canterbury of Gallipolis Ferry, W.Va. Her surviving siblings include her sisters, Frankie Mayes of Bryan, Ohio, Viola Mayes of Apple Grove, W.Va., and Ruby Lewis of Hurricane, W.Va. Stella had four grandsons, who meant the world to her, Jeremy Dye of Las Vegas, Nevada, Barry Alford of Milton, W.Va., Steven Cooley of Seattle, Washington and Zach Canterbury of Gallipolis Ferry, W.Va. Stella had many nieces and nephews who held a dear place in her heart. Funeral services will be conducted at 2 p.m. Monday, June 5, 2023 at Wallace Funeral Home, Milton with Pastor Dean Warner officiating. Burial will follow in Lunsford Cemetery, Milton. Friends may visit from 1 p.m. to 2 p.m. Monday at the funeral home. In lieu of flowers donations may be sent to the Emogene Dolin Jones Hospice House; 3100 Staunton Rd.; Huntington, WV 25702. Online condolences may be sent to www.timeformemory.com/wallace.
---
There are currently 10 condolences.
Julia Hinkle
nowliajulia@gmail.com
Wednesday June 14, 2023 at 10:13 AM

So sorry to hear that Stella is gone. I worked with her at the VA Hospital and she was a friend to me. She was a wonderful nurse and a really good person. Sorry for your loss.
Alecia Rice
Monday June 5, 2023 at 10:54 AM

Stella was my neighbor and she was the best neighbor anyone could ever ask for. She was one of the finest women I know. She was a good Christian woman that walked her talk. She lived out her Christianity as an example to others of God's importance in her life more than merely talking about it. She and I shared a love for the beach, traveling, and flowers. We'd chat about it most times we were together. There was a lot of good natured eye-rolling that would happen as we'd laugh about the similarity of our silly husbands, especially when Forest would interject some tall tale into our conversations. Stella had a heart of gold and loved nothing more than to see people that didn't have anything be taken care of. She always wanted to feed everyone and she taught this city girl how to can a few years after moving here from California. I've never experienced a neighbor with a heart and a spirit like hers and I'll likely never experience it again. My condolences to Forest and all of her family. The world lost a good one with the passing of this very fine lady, but heaven has gained an angel that will be there at the gates to greet us when our time comes.
Penelope Scarberry
Monday June 5, 2023 at 10:21 AM

Veronica, I am so sorry for your loss. Praying for you and your family.
Peggy Mynes
Sunday June 4, 2023 at 7:37 PM

I don't have words to explain the emptiness I feel at loosing Stella. She was such a special friend to me. I will miss heroes than I can say. Rest well my friend. Until we meet again. Love you! Peggy & Derrick
Tammy (Lewis) Tilley
Saturday June 3, 2023 at 6:19 PM

I can't think about my childhood without thinking of Aunt Stella. Mom and Dad bought my first childhood home from Forrest and Stella on Martin's Lane in Culloden. My introduction to 4-H came from her as well. I had my first drink of "real" fresh milk at Stella's home, the farm in Milton kind of near Morris Memorial Nursing Home ( I can't remember the name of the road). I loved that house and can picture the living room with the piano and the big console record player! Goodbyes are so hard, but this is a "see you later." Grateful for Jesus, Heaven, and Aunt Stella. Thinking of Forrest, Freda, Brad, and Veronica, along with the grandkids. Love you all!
ROGER MOORE
Friday June 2, 2023 at 9:45 PM

I'm sorry to hear about your Mom Freda,
Bill Mackay
mackay.bill@gmail.com
Friday June 2, 2023 at 8:24 PM

Sorry for your loss but her suffering is done, now she is at peace in the arms of God.2MJYS8
Dana Edmonds
Friday June 2, 2023 at 5:59 PM

Stella good woman that loved Jesus and her family. She was good to everyone and a great cook.
Mary Wysong Dick
Friday June 2, 2023 at 5:55 PM

Stella means a lot to me. She made arrangements for me to get in nursing school. I hope I did her proud. I used to hang out with her and family. Good times. I expect she is in Heaven asking Jesus who she can take care of. She love being a Nurse.
Chris & Kelly Lane
Friday June 2, 2023 at 5:23 PM

Our deepest sympathy. Prayers for you and your family. Love, Chris & Kelly Lane
---