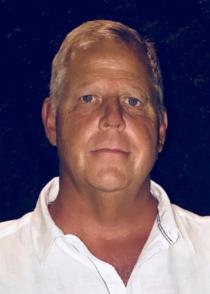 Timothy Dale Beckett, 61, of Milton, WV, passed away peacefully and unexpectedly on Sunday, September 10, 2023. Tim was born November 16, 1961, in Huntington, WV, a son of the late Ira Leonard Beckett and Matilda "Tillie" Beckett. Tim graduated from Barboursville High School and Marshall University. He was a member of Antioch Baptist Church in Ona, WV and was a surgical sales representative.
He is survived by his wife, Shelli Beckett of Milton, WV; two sons, Trey Beckett (Anna) of Lexington, KY and Tanner Beckett (Daniela) of Barboursville, WV; two brothers, Marty Beckett (LeeAnn) of Ona, WV and John Beckett of Sarasota, FL, and a host of nieces and nephews.
Tim pressed more life into 61 years than most would do in two lifetimes. Tim completely loved and supported his family in all that they did. He lived a very full life without reservation. We know that we will be with him again in his heavenly home.
Visitation will be from 5 p.m. to 7 p.m. and followed by a brief service at 7 p.m., Friday, September 15, 2023 at Wallace Funeral Home & Chapel, Barboursville, WV. Visitation will continue after the service. Online condolences may be expressed to the family at www.timeformemory.com/wallace.